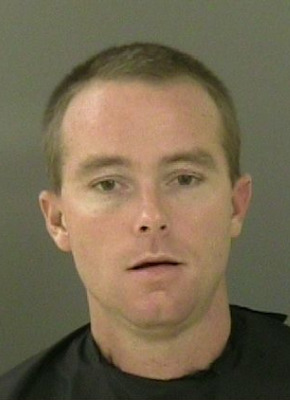 By Debbie Carson, Online Editor
SEBASTIAN — A Sebastian man on probation for charges in Brevard County was arrested after a Fellsmere police officer tazed him during a chase that also included a probation/parole officer, a Sebastian police officer, and an Indian River County Sheriff's detective.
Detective Eric Flowers was assisting Probation/Parole Officer David Cherry on his lawful checks of probation subjects on Oct. 22 when they went to Daniel Summerford's home on Mabry Street in Sebastian. While Officer Cherry searched Summerford, the subject emptied his pockets and tried to conceal an object in his hand.
When Officer Cherry ordered Summerfield to show him what was in his hands, Summerford shoved him and began to run from the home, according to the arrest report.
Fellsmere Police Officer Jose Rendon, who was also in the home with Summerford gave chase while Det. Flowers shouted, "Stop or you are going to get tazed!"
Summerford continued to run, pausing only long enough to remove items from his pockets and throw them into the nearby woods, the report states.
Sebastian Police Detective Carlson and others tried to grab Summerford and bring the chase to an end to no avail.
Officer Rendon, from Fellsmere, deployed his Tazer, striking Summerford and brought him to the ground. Summerford was apprehended without further incident
Summerford faces charges of battery on a law enforcement officer, resisting arrest with violence, and violation of felony probation, according to his arrest report.
He is being held at the county jail on $15,000 bond.