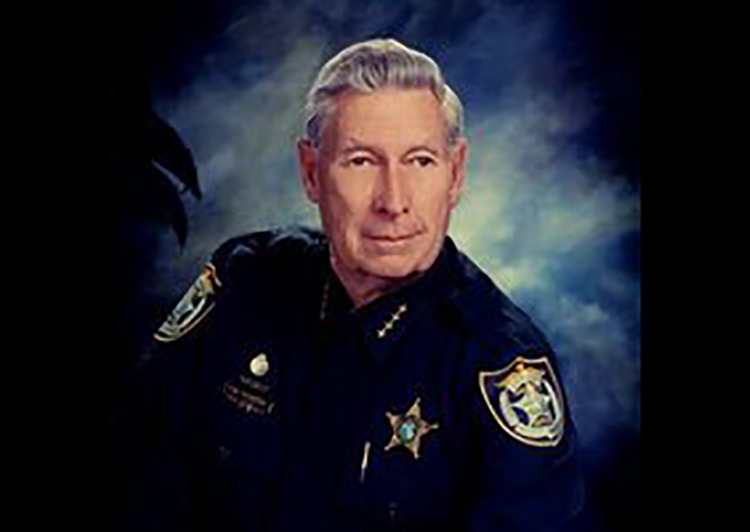 Former Indian River County Sheriff Roy Herbert Raymond died Tuesday, according to Strunk Funeral Homes & Crematory.
He was 80 years old. Raymond served as Indian River County sheriff before Deryl Loar was elected to the position in 2008.
Details on the cause of Raymond's death were not available.
Indian River County Sheriff's Maj. Milo Thornton was only 24 years old when Raymond hired him in 2002. Thornton, who rose in ranks throughout the years and is now the major of bureau of administration, said Raymond left a legacy that is still respected by current and former employees.
"He gave me an opportunity to pursue a dream of mine in Indian River County," said Thornton, who also previously worked in law enforcement at the Vero Beach Police Department and St. Lucie County Sheriff's Office. "I'm forever grateful for that."
Thornton said Raymond put him in the criminal investigations unit.
"Not a lot of people take chances on young guys," Thornton said.
A funeral service will be held at 2 p.m. Sunday at Central Assembly of God, 6767 20th Street, Vero Beach, according to Strunk Funeral Home. The burial will take place at Kenansville Cemetery.
Memorial contributions can be made to The Florida Sheriff's Youth Ranch or The Shriners Children's Hospital.
"Thank you for your leadership and service, Sheriff!," the Indian River County Sheriff's Office said in a Facebook post. "You will be missed."