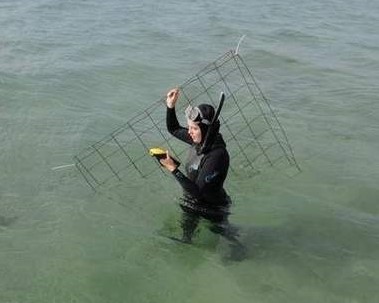 If you (or someone you know) got laid off or furloughed from your job as a biological or environmental scientist, field researcher, outreach specialist, engineer, or statistician because of the COVID-19 health and economic crisis, or if you are a recent college graduate who majored in science, conservation, or management and can't find a job, you could be eligible for a $2,000 summer internship with the Indian River Lagoon Council.
The council has $20,000 in unspent funds to pay 10 summer interns to perform specific contract work related to lagoon science, conservation and tourism, such as preparing a list of local lagoon-related projects and how they reduce nutrients and suspended solids in the estuary or creating a database of new companies engaged in clean-water technology or remediation in Florida.
The application deadline is June 1; internships run from June 15 through August 15.
"Twenty thousand dollars isn't going to do anything for the big picture in the Florida economy, [but] a grant for $2,000 could make a difference to an individual or family struggling through this crisis," said Dr. Duane DeFreese, council executive director. "The lagoon gets something it needs and maybe we help somebody bridge until we get back to work."
DeFreese says he hopes the council gets lots of applicants that will make it hard to choose, but, also that, "If we only wind up helping one person, it will have been worth it."
For more information or to apply for a grant, visit irlcouncil.com/request-for-proposals.html.