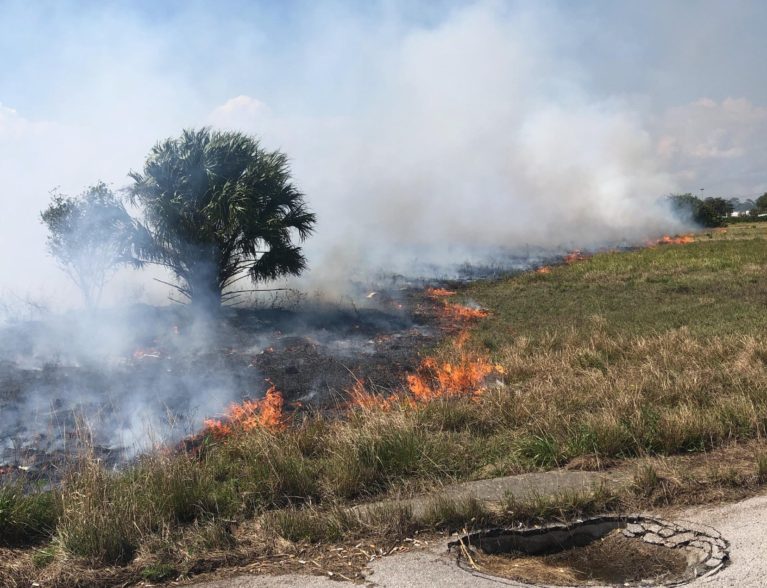 Photo provided by Indian River County Fire Rescue
INDIAN RIVER COUNTY — A 3-acre brush fire that ignited near the CVS Caremark Distribution Center was extinguished Tuesday afternoon, according to state and county fire crews.
Indian River County Fire Rescue and the Florida Forest Service were called to the blaze about 1:30 p.m. Tuesday just south of the center, located at 2575 98th Avenue. County and state firefighters extinguished the blaze about 3:30 p.m, according to Forest Service officials.
No injuries were reported from the flames, fire rescue Battalion Chief Kyle Kofke said. Only a few cars were threatened from the blaze, but were not damaged.