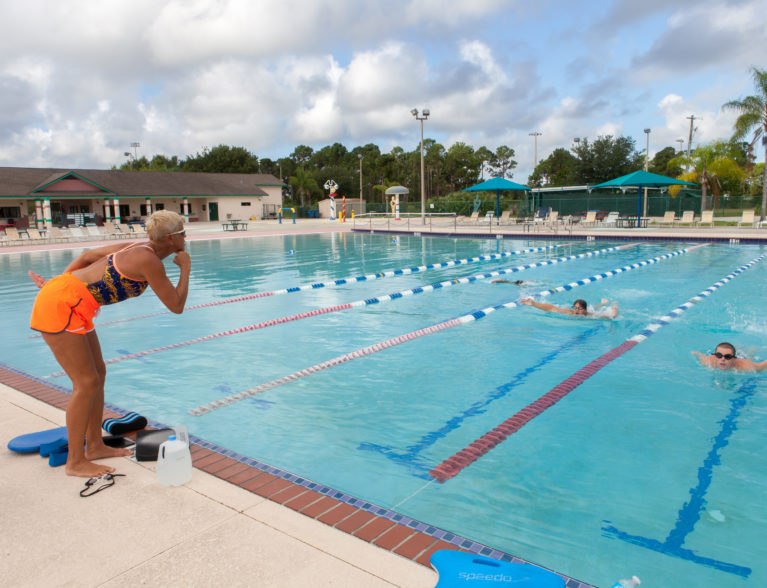 GIFFORD — A family county pool will close starting Feb. 15 to undergo renovations, including new tiles, drain covers and new lane lines, officials said.
"Overtime the pool sustains wear and tear," Indian River County Aquatics Manager David Smith said. Smith said this is the first renovation the Gifford Aquatic Center will have since it was built in August 2001.
Repairs for the center will be done under a $87,000 pool resurfacing project, according to officials. The county will pay for the renovations.
Even though a reopening date has not yet been set, Smith said the project should take no longer than four weeks to complete.
"Once the pool is drained, the contractor will see how long it will take to remove the old stuff," Smith said. Smith said the pool floor will be re-layered with Diamond Brite tiling.
Further details on the project were not immediately available.
The Gifford Aquatic Center, popular for its lap swimming, is a family-oriented public swimming pool located at 4895 43rd Avenue. The pool holds 185,000 gallons of water and has two enclosed slides that twist and turn.
The pool – which is heated – has six lanes for lap swimming, according to the GAC site. The facility also has a large multi-purpose room that is available for rentals, a concession stand and a children's play deck.