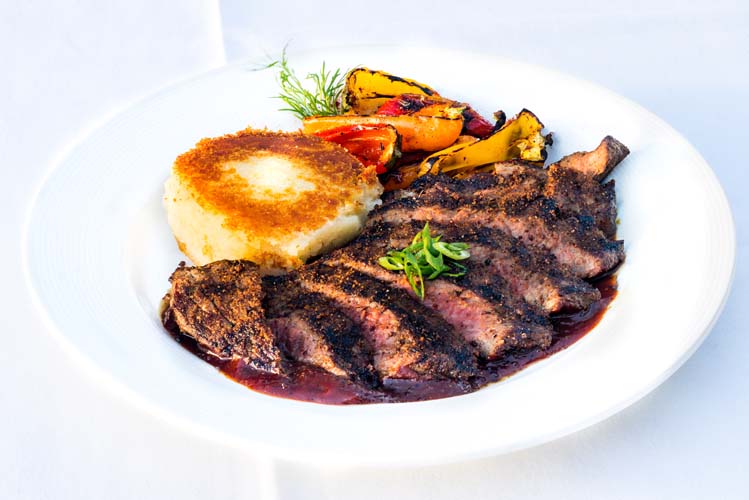 Having lived for some years in Munich, from time to time I need a German food fix.  And there's no place along the central Florida coast that rivals Café Coconut Cove in Melbourne Beach.
The owners of this restaurant are a German restaurant family that came here a quarter century ago from Aachen, and the menu in this attractive hideaway on the Indian River lagoon is definitely Deutsche.
Happily for them, word of how good this bistro is has gotten around, and during season, you may find yourself with a wait for a table (they don't take reservations).
For starters on our most recent visit, we decided to try the potato pancakes ($8), the homemade liver pâté ($8) and the mushroom toast ($8).
The potato pancakes, served with sour cream and an apple compote, were wonderfully crispy. The pâté, presented with crackers and bread, was gone in a flash.  And the sautéed mushrooms, served with grilled bread and a horseradish dill cream sauce, were very tasty.
Then we proceeded to the small but excellent German mixed salads which are included with each meal.
It's with the entrées that the decision-making gets really tough.
Café Coconut Cove offers a choice of a half-dozen schnitzels including, in deference to Florida, a seafood schnitzel; a half-dozen wurst plates including one featuring rouladen; a half dozen grill plates; and even a couple of dishes for vegetarians.
I was sorely tempted to have one of the wursts with red cabbage, but wound up ordering the chicken chef ($21). My husband opted for the peppercorn schnitzel ($26) and our companion decided to try the goulash ($20).
My breaded chicken breasts were served with a yummy mushroom and onion gravy, and were accompanied by veggies and a potato puff. My only regret was that I didn't order a side of that red cabbage ($3).
My husband's breaded and sautéed veal cutlet was served in a wonderful creamy peppercorn sauce, and also was accompanied by veggies and a potato puff. Our companion gave high marks to the goulash, a mildly spicy Hungarian beef and pork stew served with spaetzle.
For dessert on this evening, we passed on the homemade Black Forest cake – a delicious confection we have enjoyed in the past – and went for the homemade apple strudel ($6) topped with vanilla ice cream. Can there be a better way to end a German meal?
To accompany your dinner, Café Coconut Cove offers a very reasonably priced wine list (including several Rieslings and one German pinot noir) as well as Warsteiner Pils, a German premium beer.
Dinner for two at Café Coconut Cove, together with a nice bottle of wine, comes in for well under $100 including tip.
Café Coconut Cove also has a handful of outdoor tables, right on the Indian River. On a mild winter evening, or in the fall and spring when there is a breeze, the outdoor tables provide a perfect setting for a predinner sunset drink while waiting for a table.
The combination of the riverside setting, the old-world European charm you find inside the restaurant and the good German food is hard to beat.
I welcome your comments, and encourage you to send feedback to me at tina@verobeach32963.com.
The reviewer dines anonymously at restaurants at the expense of Vero Beach 32963.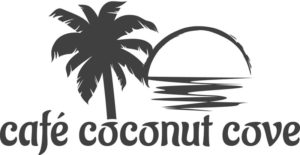 Hours: Tuesday through Saturday, 5 pm to 9 pm
Beverages: Beer & Wine
Address: 4210 South A1A, Melbourne Beach
Phone: 321-727-3133
Photos by: Gordon Radford
Click HERE to see more or buy photos