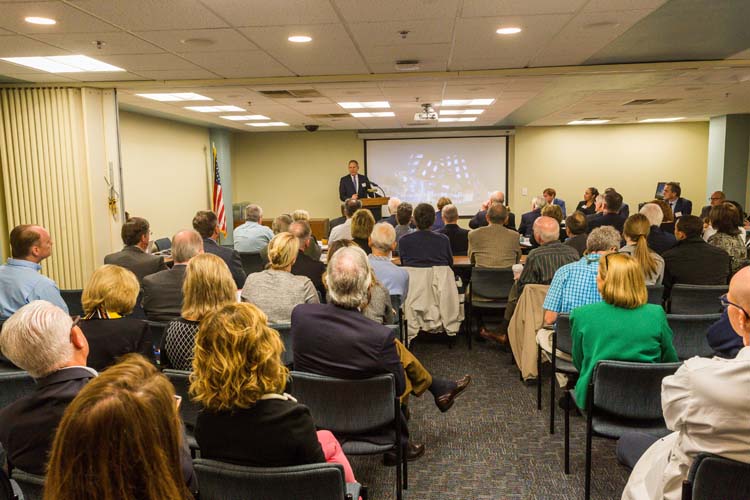 Nothing else that occurs in Vero Beach in 2018 will be as important to the future of our community as choosing the right healthcare system to take over operation of the Indian River Medical Center.
This is our hospital.  This is the place you will be rushed to if a medical emergency occurs in the middle of the night. This is where split-second decisions may mean life or death.
None of us have any illusions about IRMC being on a par with Johns Hopkins or the Mayo Clinic.  Our belief has been that this is on the whole a good – in recent years, in some specialties, a very good – community hospital.
But now, at a time of rapid change in healthcare, local hospitals – including IRMC – are struggling.  The outlook is not encouraging. Yet, out of these financial challenges, unexpectedly comes an opportunity to elevate our hospital to a higher level.
We clearly need a partner for IRMC – a bigger, better partner who can raise a hospital, started 85 years ago by a lone nurse, to a new plateau – and quite surprisingly, we suddenly have amazing suitors.
Last week, four impressive healthcare organizations – each clearly interested in expanding to Vero – made two-hour presentations to the directors of IRMC and the trustees of the Indian River County Hospital District.
Vero Beach 32963 staff writer Michelle Genz was the only journalist present through all of these meetings.  We strongly urge you to carefully read her report.
At 6,800 words, this is the most space we have ever devoted to a single subject.  As this process moves forward, we will continue providing the comprehensive coverage a matter this important to our community deserves.
Keep Reading