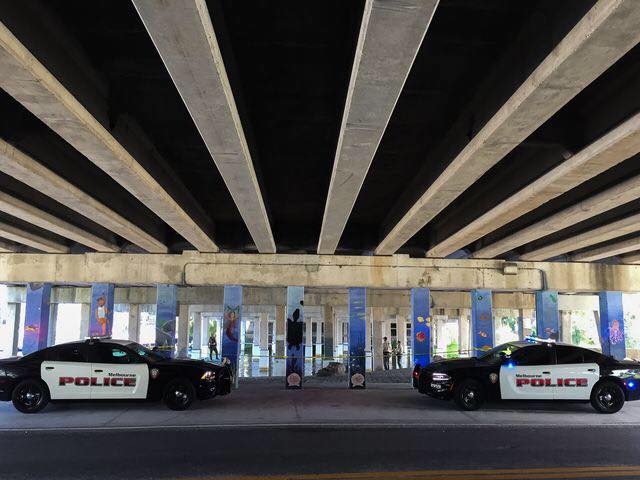 A body found Monday in the water near Ballard Park in Melbourne has been identified as a missing man from Sebastian, according to police.
Melbourne police said late Tuesday the body belongs to 23-year-old Rico Malique Arocha. Arocha had been missing since Dec. 8 after he went to Melbourne to go fishing, police said.
Police think Arocha might have been a burglary suspect that ran into the Eau Gallie River after fleeing from officers during a burglary in progress.
The Florida Department of Law Enforcement has been requested to do an independent investigation, "as any case involving a death where there was involvement with police officers," a police news release stated
A crew performing a dredge project in the Eau Gallie River spotted Arocha's body about 10 a.m. Monday floating in the river, said Melbourne police Lt. Trevor Shaffer.
A cause of death has not yet been determined and the case remains an active investigation.
The police criminal investigations division is asking any potential witnesses who may have relevant information to contact Detective Ian Mitchell at 321-608-6452.
Link to burglary
Police said they think Arocha was a burglary suspect who fled from officers and ran into the river a couple days before his body was found.
Shaffer said police went to a burglary of a garage the morning of Dec. 9 in the 800 block of Hawthorne Drive. The homeowners called 911 and when officers arrived, the burglar fled on foot. Details on if anything was stolen from the home were not available.
The burglar, who matches the description of Arocha, was with at least a second burglar, Shaffer said. The second burglar fled in one direction while the first ran toward the river.
"We believe he's the same person involved in the burglary," Shaffer said. Melbourne and West Melbourne police, including a K-9 unit, tracked the burglar to the river, where he was standing in the water.
Shaffer said officers ordered the man to come back, but he refused and swam further into the water, "at which point he went underneath."
"In spite of the inclement weather and dropping temperature, two officers immediately removed their gear and jumped in the river to attempt a rescue of the suspect," said police Lt. Cheryl Trainer in a news release. "Unfortunately, in spite of their efforts, the suspect could not be located."
The police dive recovery team, marine unit, jet-ski's and the Brevard County Sheriff's Office helicopter were deployed to do an extensive search for the man, but were unable to find him.
"The area where the suspect disappeared is being dredged and the dive team encountered numerous underwater obstacles during the search," Trainer said in the release.
Police have not officially confirmed if Arocha was the burglary suspect.