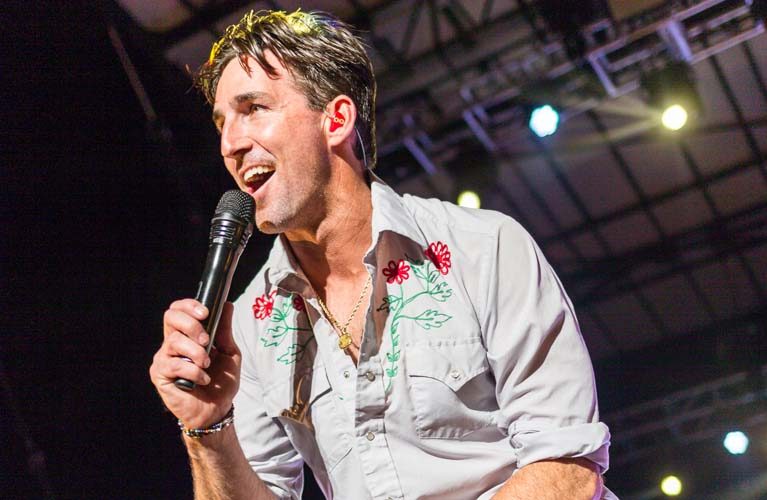 INDIAN RIVER COUNTY — As the sun went down things began to heat up at the Indian River County Fairgrounds as Vero's own Scotty Emerick kicked off the first night of the two-day Beach Town Music Festival, even treating the crowd to a duet with 6-year-old J.D. Sorensen.
Festival-goers were thrilled to finally be able to attend the concert; the inaugural event having been postponed as Hurricane Matthew made its way toward Florida in 2016.
The fairgrounds filled up as the evening progressed under clear skies and cool weather. Lawn chairs were clustered around the stage, and two large screens ensured everyone could see the performers.
Attendees dug in for the evening, making rounds between performances by Clare Dunn and David Nail, snacking kettle corn and funnel cakes, posing for photos and catching up with old friends.
The crowd surged to their feet to welcome home concert headliner Jake Owen, who peppered his performance with references to his old favorite haunts, such as Riverside Café and Waldo's, roller skating and hot summer days.
Saturday night's performances feature Beyond Blondes, David Ray, Edwin McCain, the Gin Blossoms and the evening's headliner, Bret Michaels.
The Beach Town Music Festival will return to Vero Beach on Dec. 7 and 8, 2018 with Vince Neil of the Motley Crue as one of the headliners.