INDIAN RIVER COUNTY — A second body has been found in a pond that is in the same area where Thomas Hare's body was discovered Monday, deputies said.
Deputies are again at a fish farm in the 2400 block of 27th Avenue Southwest in southern Indian River County. The second body was found Thursday morning at the private property, said Sheriff's spokesman Lt. Thom Raulen.
Details on if the body belongs to a woman who was last seen Monday were not immediately available. The woman's belongings were left behind in the same area where Hare's body was discovered, according to a missing persons report.
Details on if the two deaths are connected also were not available.
The fish farm building, located across the street from a Sunoco gas station, has a long driveway that leads to the backyard.  Several boats could be seen in the front and backyards.
The property also has two storage units and several fish tanks. The long driveway continues from the backyard to a large agricultural area, where two Sheriff's Crime vans were stationed.
The large agricultural area is part of the fish farm, according to sheriff's officials. Further details on the second body were not available since the case is an active investigation.
Missing Person
Deputies are still searching for Nancy Browne, a woman last seen Monday. Her belongings were found in the same area where Hare's body was discovered.
Browne's mother filed a missing persons report on Tuesday. Deputies spoke with the mother, who said Browne, 55, of Vero Beach, has been missing since 2:40 p.m. Monday.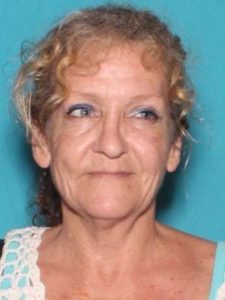 Browne was last seen on video in the 1700 block of U.S. 1, the report states. The mother said Browne was staying with her for the last three weeks and that she has been home every night.
She was last seen wearing a white sweater and black pants.
More details on previous body found
The body of Thomas Hare, 76, of Vero Beach, was found at 9:29 a.m. Monday in a pond at the fish farm. Preliminary information showed that Hare had drowned, according to the medical examiner's office and Raulen.
More details on Hare's death won't be released until the autopsy report is fully complete, which takes about six to eight weeks. Hare and his son, Jerry Hare, own Tommy's Transmission and Air Conditioning, according to his son and sunbiz.org.