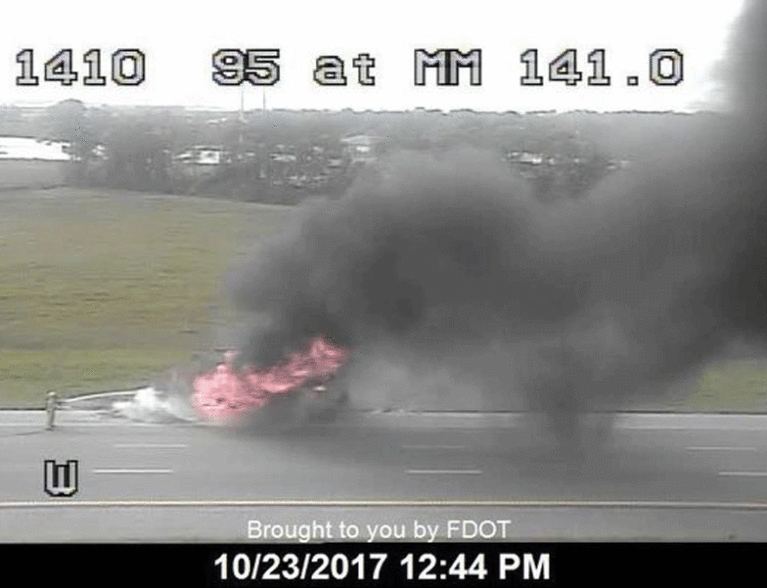 INDIAN RIVER COUNTY — All lanes have reopened on southbound Interstate 95 after being closed from a vehicle fire, according to the Florida Highway Patrol.
Emergency crews went to the scene shortly after 12:30 p.m. Monday at southbound I-95 at mile marker 141. The vehicle fire closed the southbound lanes on the highway, which reopened by 4:30 p.m.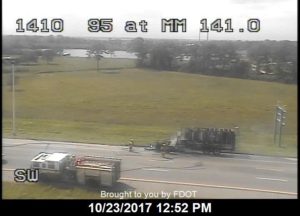 The vehicle fire sent billows of smoke into the air and was visible to motorists. Crews extinguished the fire.
The vehicle, which appears to be a semi-trailer, looks like a burnt out shell of itself. No injuries were known to be reported, said FHP spokesman Mark Wysocky.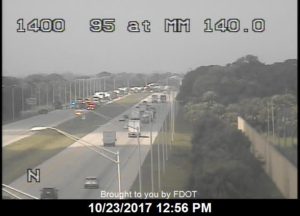 FHP is investigating the cause of the vehicle fire.