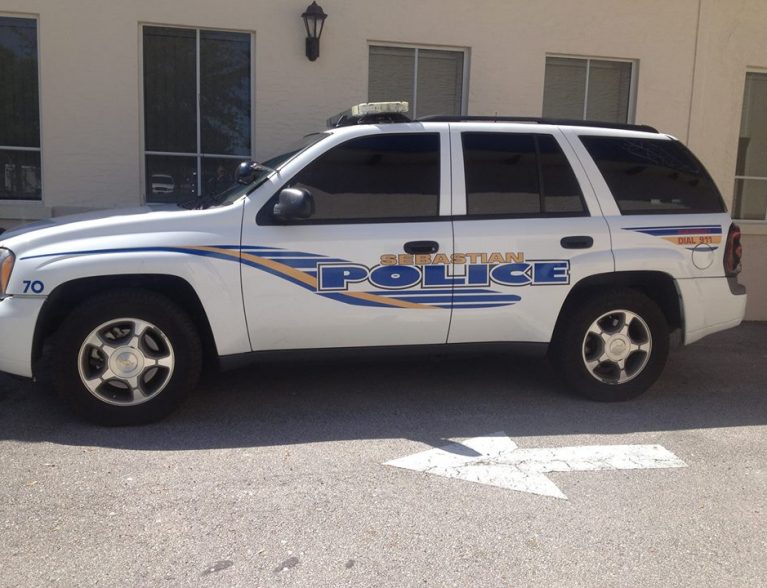 SEBASTIAN — A  police officer was shot and wounded late Monday night while attempting to arrest a suspect in Earl's Hideaway, a bar on the Sebastian waterfront.  The suspect was shot during the struggle by another Sebastian police officer, police said.
Police identified the wounded officer as Tegpreet "Peet" Singh and the suspect as Ward Kenyon, 28, who was wanted on an active warrant. Both were taken to a hospital and had what appeared to be non-life threatening injuries.
An update on the conditions of both men was not immediately available.
Officers went to Earl's Hideaway Lounge & Tiki Bar shortly after 10 Monday night after learning that Kenyon, who was wanted on an arrest warrant for a violation of probation, was at the bar.
The riverfront bar is located at 1405 Indian River Drive in Sebastian, east of U.S. 1.
When the Sebastian police found Kenyon, two of the officers began to escort him away from the bar. When they walked to the exit, Kenyon began to struggle with the officers and drew a pistol.
Officer Singh tried to grab the gun to "obtain physical control," police said. Then, Singh and Kenyon fell to the floor and fought over the firearm, which Kenyon fired, police said.
A second officer, Braeden Nevue, drew his firearm and shot Kenyon during the struggle, police spokesman Commander John Blackledge said.
Kenyon is currently in custody for violation of probation from a previous violent crime. He was originally charged with aggravated assault with a deadly weapon back in 2015 and placed on probation for 36 months.
Kenyon was found to be in violation of probation, which led to the arrest warrant.
The Florida Department of Law Enforcement is conducting an independent review of the shooting with help from the Indian River County Sheriff's Office crime scene unit.