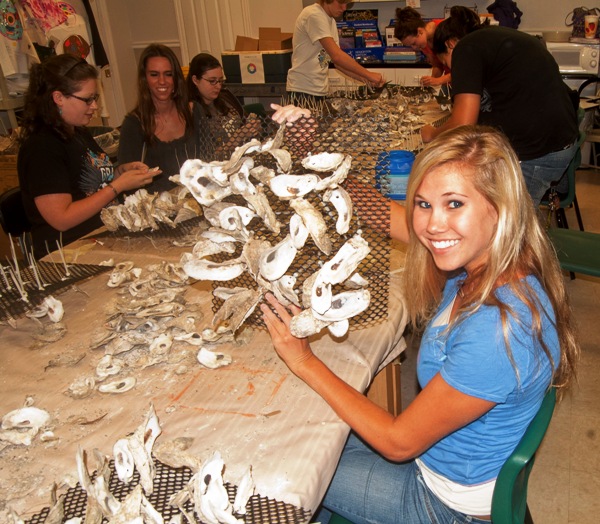 INDIAN RIVER COUNTY – Indian River Charter High School students are helping to restore the Mosquito Lagoon., part of the Indian River in Volusia County.
With the leadership of Zoology teacher Terry Linley, IRCHS students worked with C.J. Greene of The Nature Conservancy to make oyster mats for the Mosquito Lagoon Oyster Restoration Project.
The oyster mats, made of 36 empty oyster shell halves attached with zip ties to a 16-foot square grid of aquamarine grade mesh, are used to restore oyster reefs.
In one school day, 42 students made 67 oyster mats.
"I chose this exercise because the quality of water in the lagoon is important to the health of everyone who lives near or in the lagoon, including humans and animals," Linley said.
One adult oyster can filters approximately 50 gallons of water per day, which improves water quality.