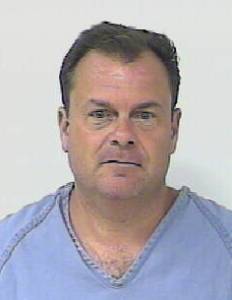 STUART — Local attorney Richard L. Brown, 44, was arrested on Monday night on one felony charge of organized scheme to defraud and two felony grand theft charges.
On Thursday, he was being held at the St. Lucie County Jail on $375,000 bond.
Brown practiced law in Vero Beach up until a few months ago, and in Ft. Pierce, until the Florida Bar suspended his license in April.
A compliance audit conducted by the Florida Bar presented evidence that Brown had been misusing client funds in his law firm trust account for personal and business purposes.
This was Brown's second arrest in six weeks. He was picked up by the Indian River County Sheriff's Office on March 23 on a warrant for writing two worthless checks for a total of nearly $3,300.
Brown is scheduled to face a jury trial later this month for the worthless check charges.
According to the Martin County Sheriff's Office, Brown was arrested on a State Attorney investigator's complaint involving thefts in St. Lucie County. He was transferred from the Martin County jail to the St. Lucie County jail on Wednesday.
He was also being held on a warrant from the Indian River County Sheriff's Office Economic Crimes Division. The charges from Indian River County include criminal use of personal indentity information and second degree grand theft. 
State Attorney Bruce Colton's office has been investigating Brown since at least March, when nearly $8,000 was seized pursuant to a search warrant from his law firm trust account.
Law enforcement sources have reported receiving more complaints as news reports have surfaced about Brown's arrest. Anyone having information regarding this case may call Det. Milo Thornton with the Indian River County Sheriff's Office at (772) 978-6111.