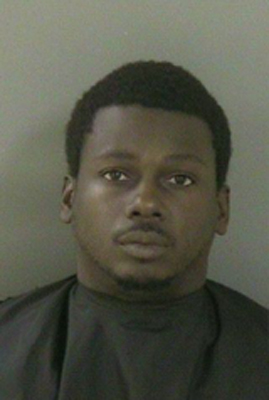 VERO BEACH — Authorities arrested a Vero Beach man after there was a report of drug sales occurring at the home on 1700 19th Street and a firearm being pointed at a 5-year-old boy.
The Vero Beach Police Department, along with representatives from the Florida Department of Children and Families, went to the home and detected the odor of burning marijuana coming from within the apartment.
The Vero Beach Police Department arrested 29-year-old Billy Joe Donley Jr., who faces charges of felony cocaine and alprazolam possession and misdemeanor marijuana possession.
Another occupant in the apartment, Donley's girlfriend, was not arrested. She and Donley admitted to smoking marijuana, and the boy told investigators that Donley had smoke the drug in front of him.
Investigators received a search warrant for the apartment and found cocaine, unprescribed prescription drugs and marijuana.
No details were given in the Vero Beach Police Department's report pertaining to the firearm allegedly being pointed at the child.
Donley has been released from the county jail on $10,500 bond.