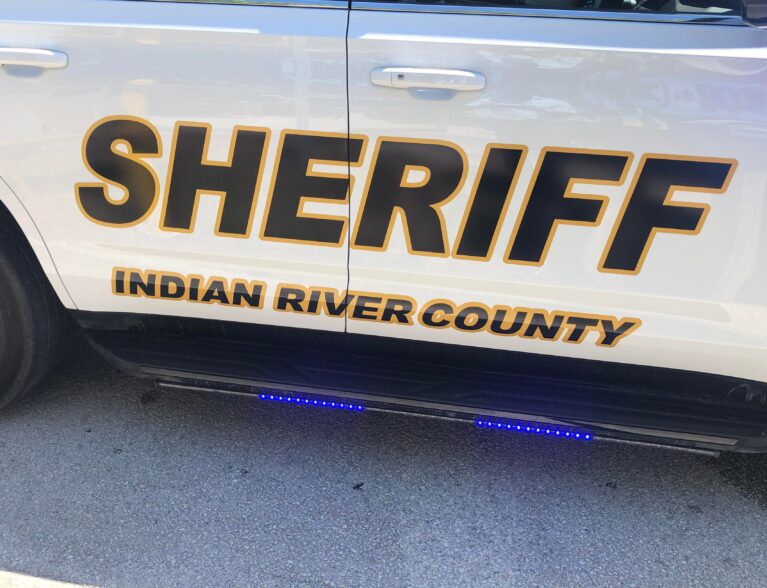 INDIAN RIVER COUNTY — Two people are awaiting court appearances following a high-speed chase that ended with law enforcement officers seizing 1 kilo of cocaine and 30 pounds of methamphetamine from a vehicle last week. The man and woman – traveling at more than 100 mph – were arrested on several charges including drug trafficking.
The joint effort was led by Indian River County sheriff's deputies, Florida Highway Patrol troopers and Vero Beach Police Department officers.
"Multi-agency collaborations like this one are critical to keeping poisons out of our community and saving lives," Indian River County Sheriff Eric Flowers said. "To the dealers that keep trying to push these toxins into our community, I have a message for you: not in Indian River County."
Normanda Grenion, 19, of Coconut Creek, was charged with trafficking methamphetamine, possession of a controlled substance without a prescription and resisting arrest without violence. Romario Black, 28, of Titusville, faces the same charges, along with reckless driving, delivering methamphetamine, fleeing with disregard of safety to persons of property and a variety of others.
Grenion was held Wednesday at the Indian River County Jail on a $57,500 bond, while Black was held on a $226,000 bond.
The incident unfolded July 27 when a highway trooper requested assistance from deputies regarding a motorist driving recklessly along State Road 60, about one mile west of Interstate 95. Deputies said the driver, Black, then pulled to the side of the road and stopped the car.
Black and his passenger, Grenion, ran from the vehicle and into a heavily wooded area, sheriff's officials said. Highway troopers, deputies and police trekked through the area in search of the pair, officials said.
Deputies and police each had K-9 units to sniff out any possible scents the suspects left behind. A sheriff's helicopter tracked the perimeter from above.
Highway troopers found Grenion, while a sheriff's K-9 dog bit and captured Black soon after, deputies said. Deputies searched the car and found one kilo of cocaine and 30 pounds of methamphetamine inside.
Black and Grenion were arrested and booked into the county jail. Black has an arraignment at 8:45 a.m. Sept 14; Grenion's arraignment date was not available.
Photos contributed by Indian River County Sheriff's Office