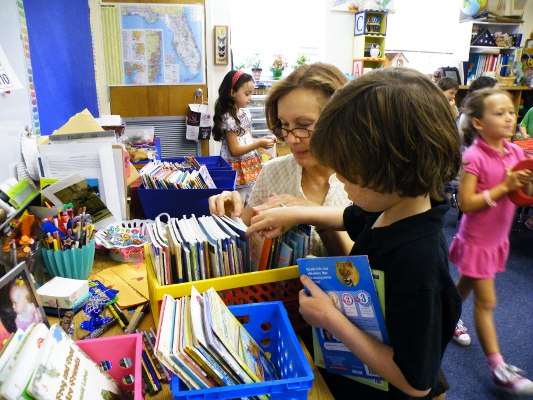 VERO BEACH — Children thrive in enriching learning environments and wherever a child goes to School, Saint Edward's School can enrich their lives through enrollment in after-school programs. We offer a nurturing, safe and exciting environment for children of all ages, attending all schools in the area or being home-schooled. Come explore the Saint Edward's Advantage. All of the Saint Edward's programs are open to children, regardless of where they attend school. What could be better than My Spanish Club once a week? My Spanish Club twice a week!
Tuesdays and Thursdays Pre-Kindergarten or Junior Kindergarten age children are immersed in Spanish from 11:45 a.m. to 12:45 p.m. Children in Kindergarten through-grade 5 can participate in a fiesta of Spanish immersion from 3:30 p.m. to 5:00 p.m. This gives children a strong foundation of an important second language.
Perhaps a parent needs to challenge a budding Einstein. Saint Edward's has lots of experience with active learners. This fall students in the intermediate grades will create their own oil spills and problem solve on how to stop spills and how to protect our environment. This is truly real-time scientific problem-solving that teaches children how to care for the future of our planet.
For the littlest ones we offer three new early childhood programs for students 18 months to four years of age: PreSchool Power, Toddler Time and Book Buddies. Older children love Baton Twirling, Instrumental Music, Painting, Sculpting and Drawing, Clay and Karate. And a full swim program is offered by our highly-qualified swimming coaches.
Visit www.steds.org and click on External Studies for up to the minute additions to the many ways we hope to inspire your child! Classes begin the week of September 13.