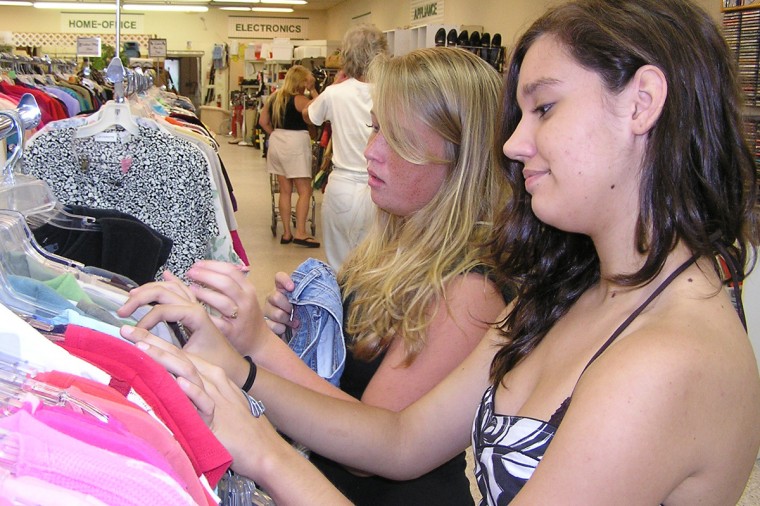 INDIAN RIVER COUNTY – If you're searching for hot deals on cool school clothes, then head on over to The Humane Society of Vero Beach and Indian River County's Thrift Shops in Vero Beach and Sebastian.
Parents can take advantage of the tax-free holiday during their Back to School event the weekend of August 13 – 15. Both stores will have clothing items sure to excite students of every age and customers will receive additional shopping incentives upon arrival. Each store has an assortment of general clothing items, shoes and accessories, as well as a Young and Trendy area for students seeking a contemporary look. For "material girls," there's even a "Retro" section at the Vero Beach Store devoted to styles made popular by Madonna in the '80's.
According to Thrift Shop Manager Annette Barcus, all Thrift Shop proceeds are used to help the animals of Indian River County.
"Our Back to School event is a win-win situation. Parents save money, students can choose current styles that are flattering, and the money that's spent at our stores is going right back to helping the animals in our community," she explained.
Back to School event hours are Friday, August 13 from 9:00 a.m. to 3:00 p.m., Saturday, August 14 from 9:00 a.m. to 4:00 p.m. and Sunday, August 15 from noon to 4:00 p.m.
The Humane Society's Vero Beach Thrift Shop is located at 4445 20th St, Vero Beach (next to Big Lots). The Sebastian Thrift Shop can be found at 441 Sebastian Blvd. (CR 512).
Both thrift shops regularly seek volunteers. If you would like information about volunteering or have items to donate, please call the Humane Society's Vero Beach Thrift Shop at (772) 567-2044 or the Sebastian Thrift Shop at (772) 388-0323