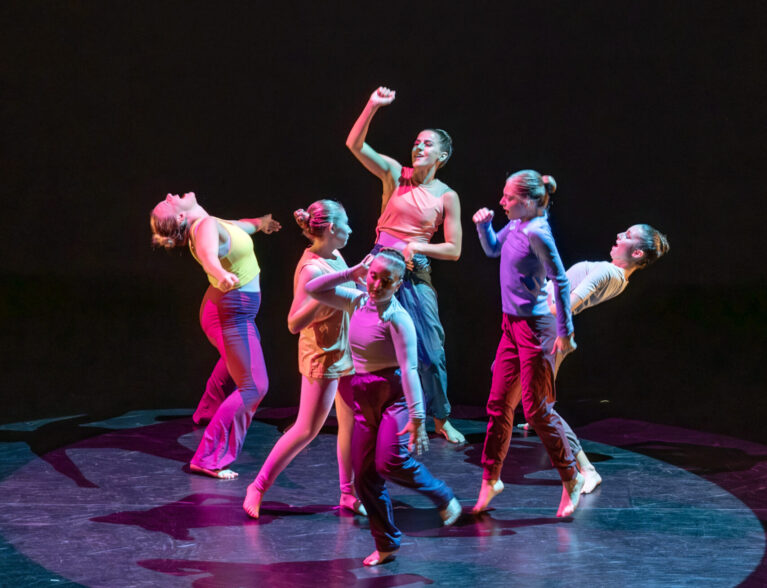 Local dancers performed on the Stark Main Stage at Riverside Theatre during the Riverside Dance Festival Student Showcase, the culmination of their time working with visiting professional dancers from the Terminus Modern Ballet Theatre. The students had spent the summer attending an intensive program with dancers from Terminus and Ballet Vero Beach that included traditional ballet and contemporary dance forms.
"Terminus is the 10th company we brought to town. The goal was to take the young people in this community and introduce them to different companies to allow them to dream of a life in professional dance," said Adam Schnell, BVB artistic director and CEO.
"This program has always held a very special place in my heart because it predated Ballet Vero Beach."
Schnell said that it had been the audiences' reaction to having professional dancers perform here that helped plant the seed for the creation of Ballet Vero Beach.
From hip-hop contemporary to contemporary ballet, he explained that the definition of dance company repertoires is broad, adding that by presenting a variety of dance forms they have "deepened the community's love for dance and allowed Ballet Vero Beach to push artistically what they're offering during the year."
Additionally, he said it has demonstrated to the students that if they are "passionate about the art form, there's a company out there for them. And if there isn't, look at all these people who have started one, and they can too."
The student showcase is always reflective of the company that is brought in that year.
"Terminus is very interested in contemporary ballet, which means you need that strong ballet base, but you need to be able to layer things on top of it. The performance was a really clear reflection of this year's company," said Schnell, noting that he lets the visiting company dictate the content.
"I choose companies that are going to entertain the public and put on a good show. I want them to take the reins of the student component, give the kids something they haven't had before, and work well with our nonprofit partners."
Presented by Riverside Theatre and Ballet Vero Beach, ballet enthusiasts also had the opportunity to attend a special evening show performed by Terminus dancers. Audiences particularly enjoyed "The Man in Black," a cowboy boot ballet choreographed by James Kedulka that featured the music of Johnny Cash.
The upcoming BVB season will continue to delight, from "Nutcracker on the Indian River" in December, to the annual Ballet Under the Stars fundraiser in April.
For the full season, visit balletverobeach.org.
Photos by Joshua Kodis