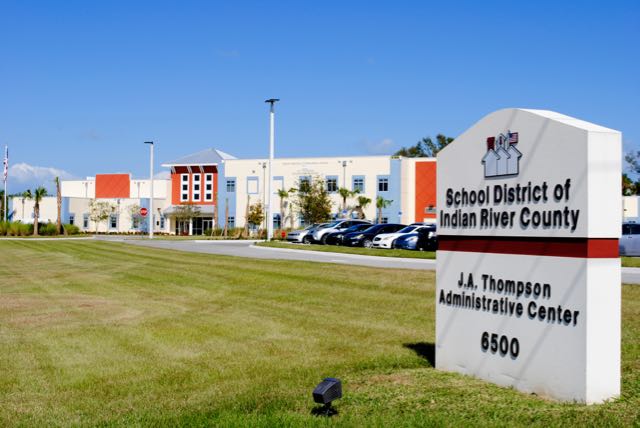 We've learned all we need to know about the Moms For Liberty, who last week showed us who they are and what they're really all about by resorting to a low-brow stunt that was more disgusting and dangerous than any book excerpt read from the public-comment podium.
Now we find out who we are.
Are we going to tolerate the Moms – under the watchful eye of Tiffany Justice, the group's homegrown co-founder – bringing into our community a flame-throwing, out-of-town rabble-rouser known for igniting conflict and sharing his verbal arson with more than 2 million social-media followers?
Are we going to allow the Moms to get away with using North Carolina-based culture-war provocateur John Amanchukwu to manufacture an incident that has prompted dozens of dim-bulb disciples to launch a barrage of phone calls and emails targeting School Board Chair Peggy Jones and two other members of the embattled panel with obscene language, vile remarks, and threats of bodily harm and death?
Or are we finally going to stand up to these self-righteous zealots, refuse to be bullied by a vocal minority, and staunchly support Jones and the board members who care more about the quality of education and student achievement in our school district than controversies concocted purely for political purposes.
Clearly, we've reached the point where the good people of our community need to reject this fringe group before somebody gets hurt, or even killed.
"It's out of control," said board member and former Indian River Shores mayor Brian Barefoot, who, along with Vice-Chair Teri Barenborg, has received some of the threatening calls and emails, but not nearly as many as Jones. "I can envision some nut walking in with a gun."
He's not alone.
Barenborg, too, has concerns.
"Sure I do, but only because they made sure this story went national, and there's so much hatred and division out there these days," she said. "Somebody tells somebody else something that may or may not be true, and if that somebody else is the wrong person …"
There was no need to go on.
Most of the threats are coming from outside the state, School Superintendent David Moore said last weekend, but they are being taken seriously by the Sheriff's Office, which is coordinating its investigation with the FBI and reviewing every hostile call and email.
Jones said Sunday she already had received more than 75 of them since Amanchukwu's first social-media post, which appeared after the five-hour-plus School Board meeting had ended. The first death threat arrived in her district voicemail at 11:15 the next morning.
"They're threatening me and calling me horrific names, including a pedophile," said Jones, 70, a former teacher and principal who has spent nearly 50 years in education. "I can take a lot of stuff, but some of this is way over the top.
"It won't deter me, though," she added. "I was elected to do this job, and I am 100-percent doing it for the right reasons."
The Moms' motives and tactics aren't quite as pure.
Certainly, there was nothing genuine about the Moms' obviously orchestrated hijacking of the board meeting, which was expected to provide a forum for a robust discussion of Florida's new-but-postponed African-American history curriculum that requires school districts to teach that slaves benefited from their servitude.
Of the more than 50 speakers who spoke at the School Board meeting, only 14 addressed the history curriculum. The rest were there to talk about books.
There was nothing authentic about that charade, either, as it soon became apparent that many of the Moms-backed speakers were recruited by local chapter chair Jennifer Pippin to go to the podium and read aloud sexually explicit excerpts from books the group claimed were still on shelves in school libraries.
Almost all of those speakers read from cheat sheets – provided by the Moms before the meeting – that contained each book's title, the school where it was placed, and the page on which the excerpt could be found.
Based on their performance, it's safe to assume most of those speakers, if not all, had never read the books in their entirety, or even had heard of them. Some of the recruits struggled to read the excerpts, and not merely because of the content.
It was, in every way, a farce.
Yet the Moms did succeed in getting more than 30 books permanently removed from the libraries, exploiting new state legislation that allows objecting parents to read sexually explicit excerpts at school board meetings to make their case.
The law, enacted on July 1, also requires school districts to automatically remove the books, citing sexual content, if a board member stops the speaker from reading the excerpt.
Jones repeatedly stopped speakers or issued content warnings for viewers watching the meeting on television, and the board voted unanimously to remove all of those books.
For those wondering: Before the law was changed, books were determined to be pornographic or not after being evaluated in their entirety, not by a small percentage of sexually explicit content, which is now enough to require removal from school libraries.
The Moms, as you'd expect, have been celebrating their rare victory on social media and in the news media, where Pippin has said she plans to use the same tactic at future board meetings to have more books removed.
What Pippin hasn't told you is that the excerpt-reading strategy was entirely unnecessary – that the district had removed 30 Moms-challenged books last year and, having created a book-review committee, was in the process of evaluating others.
The Moms-staged parade to the podium was all for show, scripted to grab a few headlines in a desperate attempt to remain relevant.
"The law just changed, and we were responding," Moore said. "We're still hoping to get more guidance from the state, but we were in the process of reviewing the challenged books. Even before the new law, we had gone through a weeding process and removed about 30 books prior to the end of the last school year."
Moore had hoped the review process was the beginning of a new, more-cooperative relationship with Pippin on the book issue.
Then he was blindsided.
"Nobody saw this coming," Moore said, adding that neither Pippin nor anyone on the board had given him any advance notice of the Moms' ambush.
To be sure, our School Board has no rule requiring its members to warn the superintendent when they know a major brouhaha is brewing, But, as Barenborg said, it should be done as a professional courtesy.
"I would do it," she said. "I think most of the other board members would do it."
It's difficult to believe Jackie Rosario – the Moms' most dependable ally on the board – didn't know Pippin's game plan, given her role in the mix-up that immediately preceded Amanchukwu's antics at the podium.
The last to address the board during the three-hour public-comment session, Amanchukwu's speaker's form was briefly misplaced, and he responded in a confrontational and accusatory tone, as if it had been intentionally hidden.
As Jones searched for the form, Rosario assured her that Amanchukwu had submitted one.
Somehow, she knew.
The form was eventually found and Amanchukwu began by spouting anti-abortion rhetoric before moving on to read his assigned book excerpt. He quickly reached a sexually explicit passage and Jones stopped him, but he ignored her request and continued on.
Jones tried repeatedly to stop him, assuring him that the book would be removed, but Amanchukwu kept reading, even after she gaveled him. Eventually, a district staffer took away the microphone.
Amanchukwu argued that he had a right to read the excerpt, but after giving him multiple warnings, Jones had no choice but to ask sheriff's deputies assigned to the meeting to remove him from the chamber.
Once outside the building, Amanchukwu complained to deputies that his paperwork had been hidden, adding, "And had I not had someone contact one of the conservative-leaning board members to make sure the information gets up there, I would not be allowed to speak."
Amanchukwu later posted a video of the entire podium episode on social media, where it went viral, and the threatening phone calls and emails began.
It's despicable, really, especially when you consider this entire book controversy is bogus – a waste of valuable time and resources – because these books were not being checked out by students in any meaningful numbers.
According to the school district, 31 of the 34 books cited during the board meeting were checked out by students less than five times during the past two school years, including 20 that were never checked out.
In other words, nobody is reading them, which should surprise no one. Kids looking for pornographic materials don't go to the school library. They go to the Internet, probably using their smartphones.
And, oh, but they way: The district report also states that the 34 books were acquired between 2000 and 2021, which means Justice – a failed School Board member who served one tumultuous term here – was on the dais when some of them were purchased and placed in on-campus libraries.
You might think the sickening nature of the threats would give the Moms pause, but, as of last weekend, Jones said she had not received anything resembling an apology or statement of regret from Justice or Pippin.
She shouldn't expect any, even though Justice had Amanchukwu as a guest on her "Joyful Warriors" podcast in May and should have known the damage he could do.
The Moms can talk about advocating for parental rights and protecting children, but we now know the truth: They're a politically partisan organization on a mission to seize ideological control of school boards, and they're willing to use whatever means are necessary to unseat incumbents and discourage potential candidates who oppose their agenda.
Do the Moms advocate for parental rights? Yes, but only the rights of parents who agree with them. You'll notice they showed no regard for the NAACP's plans for the board meeting.
And if the Moms truly cared about protecting children, they would not have used the excerpt readings to tell kids precisely where to find sexually explicit content, providing them with book titles and pages.
The Moms' hypocrisy doesn't end there, however.
Pippin constantly demands that our School Board follow the law in removing books, but she says nothing about Gov. Ron DeSantis ignoring the Florida constitution to embrace partisan school board elections and endorse Moms-backed candidates.
Nor has she criticized Rosario for accepting his endorsement last year.
Fortunately, the Moms get little traction here. That's why they brought in Amanchukwu, who has brought to this county a taste of the hate and division that now poisons too much of America.
Are we going to allow such disgusting and dangerous tactics to succeed in our community?
Is that who we are?