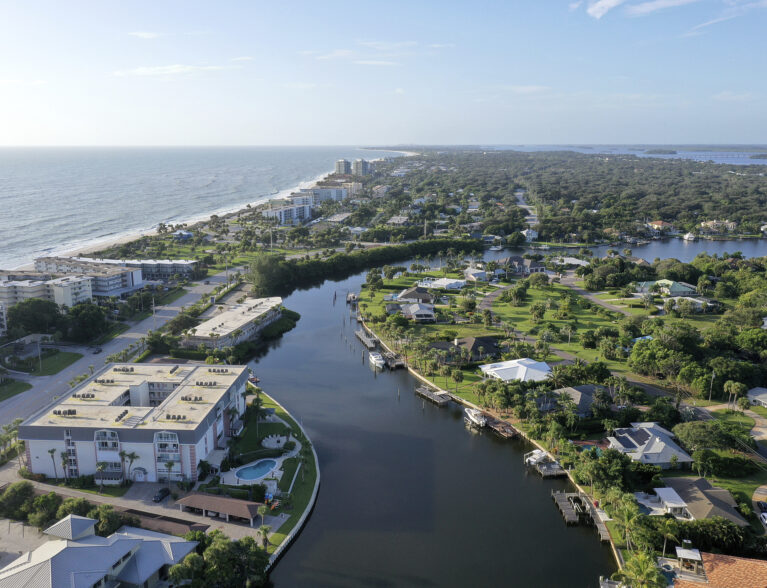 Vero Beach residents in the Bethel Creek area might've noticed recently that the aeration system installed by the city six years ago in response to a major sewage spill isn't functioning properly.
According to City Water & Sewer Director Rob Bolton, oysters have attached themselves to the underwater oxygen lines and cut them, resulting in oxygen leaks. It's also possible that some of the 10 aeration heads aren't working.
But no repairs will be done – because the city plans to remove the system next month.
"We're probably going to pull it out, anyway," Bolton said last week. "We're going to wait until the fall, when it's a little cooler, so I expect it will happen at some time in October."
That's about four years later than originally planned.
"When we initially put it the aeration system, the plan was to use it for nine months to a year – just long enough to clean up the damage done by the spill – then take it out," Bolton said.
"But it's still there.
"The system has been repaired a couple of times over the years, and it probably still has some benefit, injecting oxygen into a dead-end canal," he added. "By adding air, you're also increasing circulation, so the bottom gets mixed up and produces a little cleaner water.
"So even though it's long past the time when it's doing any good for the damage done six years ago, but we decided to let the system run until it failed."
The city installed 10 aeration heads in the creek in 2018 attempt to accelerate the cleanup after a sewer pipe broke in November 2017 and dumped 3.2 million gallons of human waste into the narrow waterway lined with expensive homes.
The creek, which has little natural flow, smelled like a toilet for weeks after the spill and residents converged on City Hall to demand action, concerned about possible dangers to human and animal health, as well as their quality of life.
Bolton moved quickly to repair the broken sewer pipe and posted warning signs to alert fishermen and boaters that the creek was contaminated. He also instituted a testing program to keep track of bacteria levels in the water.
With water contaminated enough at one point that it was dangerous to touch – and high bacteria levels persisting for weeks after the spill – Bolton consulted with Florida Institute of Technology scientists and eventually decided to try aeration, which is a standard method for treating sewage spills.
The process uses oxygen to enhance the formation of good bacteria that consume organic matter.
Human waste is harmful to recreational and environmentally sensitive waters not only because of dangerous bacteria, such as e-coli, but also because sewage carries household chemicals and is loaded with nitrogen and other nutrients that feed harmful algae blooms that deplete oxygen levels and smother marine life.
The city bought 10 aeration heads and a compressor for $25,000, along with testing equipment that cost another $11,000.