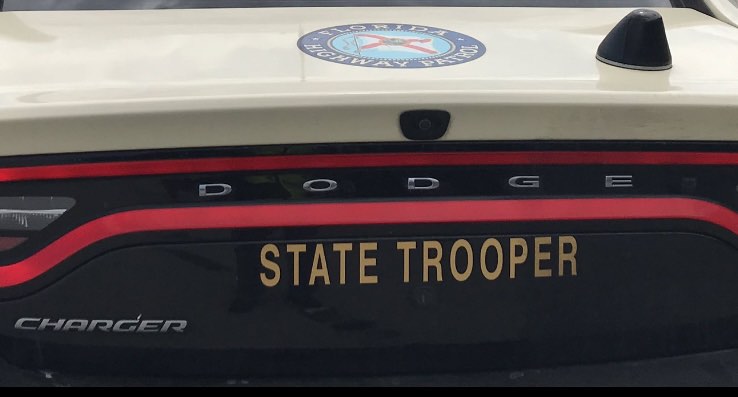 INDIAN RIVER COUNTY — The driver of an Acura sports utility vehicle failed to yield at a stop sign and flashing red lights, causing a multi-vehicle wreck that injured 9 people at a busy intersection Wednesday, Florida Highway Patrol officials said. Indian River County Fire Rescue Chief David Rattray said six people suffered serious injuries in the crash, including an infant.
"The (SUV driver) failed to yield the right-of-way of north and southbound traffic on 58th Avenue," FHP troopers said in a crash report. The SUV driver was issued a citation, troopers said.
The injured were taken by ambulances and helicopters to different hospitals. Updates on their conditions were not immediately available.
The three-vehicle collision briefly closed 58th Avenue at 77th Street.
The crash happened about noon at the 58th Avenue and 77th Street intersection, south of the Indian River County Fairgrounds & Expo Center. Troopers said 77th Street has flashing red lights and a stop sign, while 58th Avenue has flashing yellow lights.
A 43-year-old man was driving a black 2016 Acura SUV with a 26-year-old woman in the passenger seat, headed eastbound on 77th Street. Both are from Vero Beach.
A 38-year-old Palmetto Bay woman was driving a silver 2018 Ford pickup truck with two passengers – another woman and an infant boy – along southbound 58th Avenue, troopers said. The towns where the two passengers live were not listed in the crash report.
A 43-year-old man was driving a white 2020 Chevrolet truck, hauling a trailer, with two passengers – a 21-year-old woman and a 20-year-old woman – on northbound 58th Avenue, troopers said. All three are from Fort Pierce.
Troopers said the Acura driver drove past the stop sign and veered into the path of the Ford pickup and Chevy truck. The three vehicles collided, troopers said.
The infant was flown to St. Mary's Medical Center in West Palm Beach, troopers and fire rescue officials said. Five other people with serious injuries were taken to Health First's Holmes Regional Medical Center in Melbourne and HCA Florida Lawnwood Hospital in Fort Pierce.
Three people with minor injuries were taken to Cleveland Clinic Indian River Hospital, Rattray said.