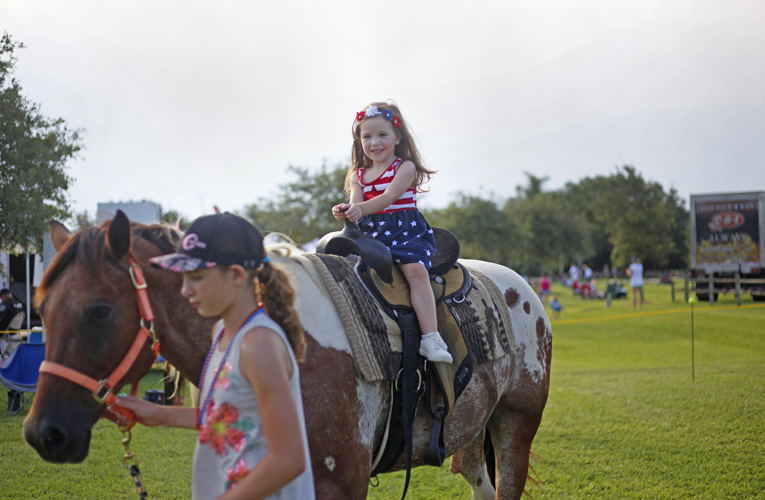 TREASURE COAST — As residents prepare to grill up burgers to celebrate America's Independence Day, meteorologists issued a reminder that the heat index was forecast to rise between 106-to-110 degrees across east central Florida. These "feels-like" temperatures will be felt down to the Treasure Coast.
7/4 | Hot weather is nothing new for Florida, but this is one of those days on the high-end of our temperature scale. We have a heat advisory until 7pm for dangerously high heat indices ("feels-like temps") which can cause illness if you aren't careful. #FLwx pic.twitter.com/LNJWzHQbOt

— NWS Melbourne (@NWSMelbourne) July 4, 2023
The heat advisory remains in effect from 11 a.m. to 7 p.m., according to the National Weather Service in Melbourne. The heat index will peak near 110 degrees in the afternoon.
The heat index is what the temperature feels like to the human body when humidity is combined with air temperature. Residents should drink plenty of water, reduce time outdoors in the afternoon, wear light-weighted along with light-colored clothing, and check on the elderly, kids and pets.
Tue Jul 4th | Temperatures in the 90s will combine with humidity to produce peak heat index values between 108 – 110. A Heat Advisory is in effect from 11am to 7pm. If engaging in outdoor 4th of July celebrations, drink plenty of water and take frequent breaks in the shade. pic.twitter.com/oW4H9LJVOq

— NWS Melbourne (@NWSMelbourne) July 4, 2023
Both Tuesday and Wednesday will be partly sunny with temperatures that will climb near 89 degrees in Vero Beach and fall to the mid-70s at night, forecasters said.
Thursday and Friday will be mostly sunny with highs near 90 degrees, before dipping to the mid-70s in the evenings. A 60-to-70 percent chance of showers was expected from Thursday through Sunday, meteorologists said.