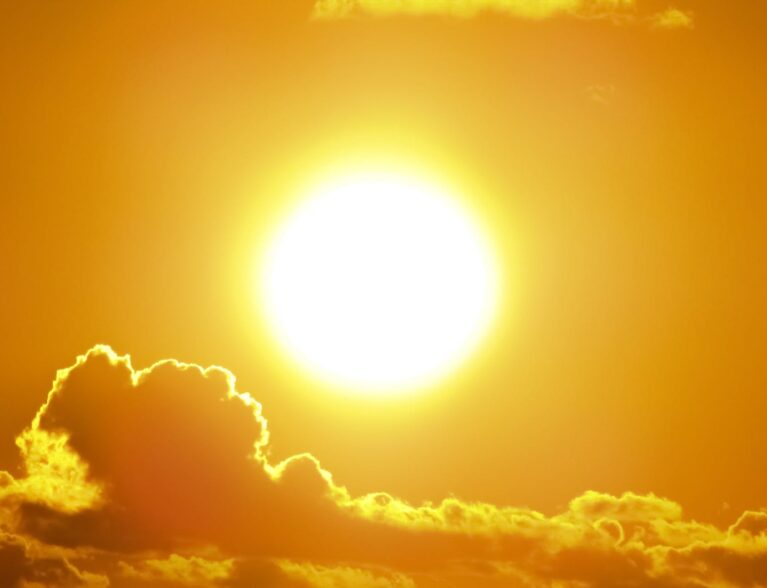 VERO BEACH — Heat index values for the city will soar up to 107 degrees this week, according to National Weather Service in Melbourne meteorologists. The hot temperatures are normal for this time of year, but weather experts still want residents to stay hydrated, cool and safe amid the scorching heat.
Here are some tips from forecasters on how to stay safe during the extreme humidity.
Take frequent water breaks
Never leave pets or children in an unattended vehicle
Wear a hat if you're in the sun and wear sunscreen
Stay inside in the air conditioning
The heat index is what the temperature feels like to the human body when humidity is combined with air temperature.
Tuesday will have a high temperature near 94 degrees, which will drop near 76 degrees at night, meteorologists said. The heat index value for the day was expected to climb near 103 degrees, Meteorologist Derrick Weitlich said.
Wednesday, Thursday and Friday will have high temperatures near the low 90s, which will lower to the mid-70s in the evenings. The heat index values will soar near 106 degrees on Wednesday, 107 degrees on Thursday and 103 degrees Friday, forecasters said.
Other areas on Florida's east coast were expected to feel heat index values near 108 degrees.
Some tips to remember for today ..and beyond… as we head through what will be a HOT week! pic.twitter.com/oAMvH4gAwa

— NWS Melbourne (@NWSMelbourne) June 27, 2023
There was a 20-to-40 percent chance of showers for the week for Vero Beach, which meteorologists say is lower than normal. Details on the weather forecast going into the Fourth of July Holiday were not available.
☀️ As Florida experiences heat waves & high temperatures, residents & visitors are encouraged to stay hydrated & cool to avoid heat-related illnesses.

⬇️ Know the differences between heat exhaustion & heat stroke & learn more about heat safety: https://t.co/iMt7ktUAmU pic.twitter.com/cJJirIC9Uw

— FL Division of Emergency Management (@FLSERT) June 27, 2023