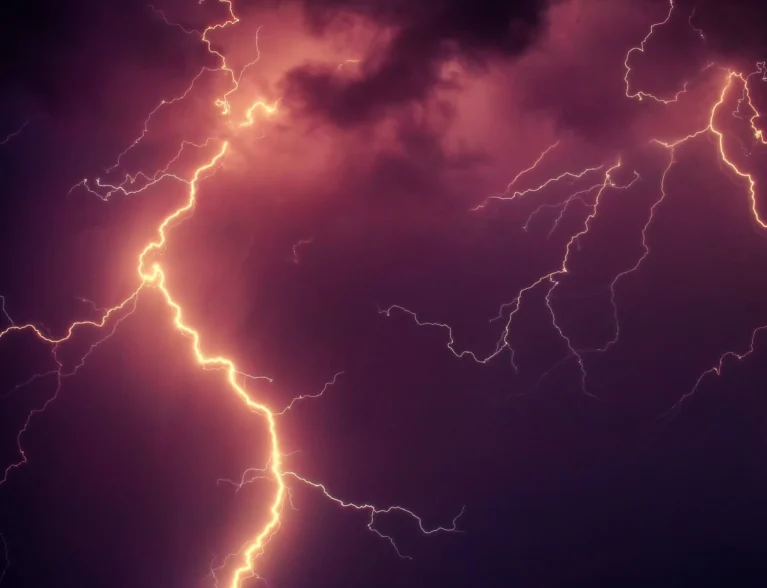 INDIAN RIVER COUNTY — It's that time of year. But as thundershowers turn up almost daily to batter the county during rainy season, meteorologists are reminding residents to take precaution with the accompanying lightning. Those who spend time outdoors – whether jogging on the trail or boating along the Indian River Lagoon – should stay vigilant of the weather forecast before planning activities, officials say.
"If you hear thunder, you're able to be struck by lightning," National Weather Service in Melbourne Meteorologist Megan Tollefsen said regarding those who love outdoor activities. "Don't seek shelter under a tree or pavilion – that's not safe. Go inside a building with walls or a vehicle with the windows up. If indoors, stay away from the windows and electrical outlets."
National Weather Service officials posted a Twitter video on Thursday with tips on how to stay safe during Florida's lightning storms. The video emphasized the need for people not to ignore the dangers of lightning.
"Leisure activities contribute to 62 percent of overall deaths from lightning. Of those, more than one third are water-related such as fishing or boating," weather experts said in the video. "Plan ahead. Have a way to get weather information. Keep an eye to the sky for billowing clouds and know the forecast."
Lightning is a significant danger those outdoors in Florida. As part of lightning safety awareness week, NWS Melbourne reminds everyone "When Thunder Roars, Go Indoors!" This short video has more info on Florida's lightning storms and tips to stay safe.#FLwx #lightning pic.twitter.com/FaEYAoICGN

— NWS Melbourne (@NWSMelbourne) June 22, 2023
Meteorologists offered the safety tips during Lightning Safety Awareness Week, which runs from Monday through Saturday. There have been five people fatally struck by lightning this year in the U.S., including a 39-year-old West Melbourne man who died in April while fishing in Brevard County, according to the National Lightning Safety Council.
Lightning strikes kill roughly 20 Americans each year and injure hundreds more, National Weather Service in Melbourne officials said. Florida ranks as the number one state in the U.S. with lightning casualties.
Most lightning occurs in the summer, but people can be hit any time of the year.
More safety tips on lightning storms – NWS
When thunder roars, go indoors
Avoid open shelters, fields, beaches, hilltops and tall objects such as trees
Wait 30 minutes before the last rumble of thunder before resuming your activities
Forecast for this week
Thursday and Friday will have a 60-to-70 percent chance of showers. Both days will have a combination of sunny and cloudy skies, with temperatures near the high 80s that will dip to the mid-70s at night, meteorologists said.
Saturday and Sunday will have an 80 percent chance of thunderstorms. Temperatures will climb to the high 80s during the day and drop to the mid-70s in the evenings, forecasters said.
There have been no reports of localized flooding within the past week, meteorologists said.
Vero Beach has had a total of 17.93 inches of rainfall so far this year, compared with the average 20.61 inches that normally splashes down from January 1 through June 22, weather experts said. The rainfall amount is slightly below normal for the city, Tollefsen said.
More tips and resources on lightning safety can be found here.