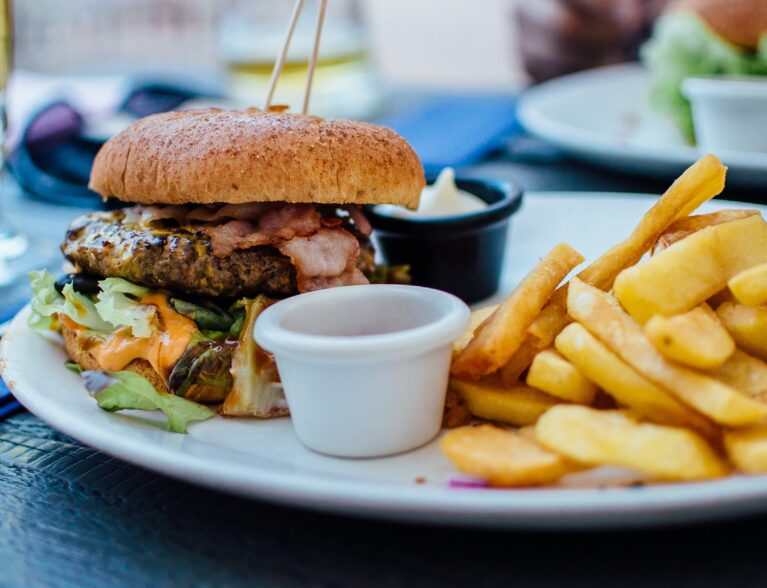 Take your little ones to the Vero Beach Book Center for "Story Hour with Miss Erin." This is a tradition at there as organizers invite small children to have stories read to them, sing songs and dance. It runs 10:30 to 11:30 a.m. Friday mornings at the Vero Beach Book Center, 2145 Indian River Blvd. For more information, call 772-569-2050, 772-569-6650 or visit VeroBeachBookCenter.com. You can also listen to Miss Erin on YouTube by heading to the "Children's Store" on the Book Center's website.
The Bacon, Burger and Beer Festival runs this weekend at the Causeway Cover Marina in Fort Pierce. The two-day event includes music, arts and crafts, and enough smoky goodness to make any bacon lover happy. There will also be live music and vendors galore, and plenty of chances to sample bacon. If competition is any motivation, chances are guests will enjoy some pretty good eats as there are $500 cash prizes for the Best Treasure Coast Burger Contest and the Most Unique Burger Specialty. Musical acts include Bamboo Band, Hot Sauce Moon and Courage the Message. Admission is $5. The Bacon, Burger and Beer Festival runs 9 a.m. to 5 p.m. Saturday, June 10, and Sunday, June 11, at Causeway Cove Marina, 601 Seaway Dr., Hutchinson Island, Fort Pierce. Call 954-205-7813 or visit BaconBurgerFestival.com/bacon-burger-beer-fest.
Summer Crush Vineyard and Winery has a couple of attractions around the corner. The Elvis & Classic Crooners with David Morin will perform from 1 p.m. to 4 p.m. Saturday, June 10. The band covers Elvis and other classic crooners including Frank Sinatra, Dean Martin, Perry Como and more. Tickets start at $12. The next day the organization presents "Cruzin' to Summer," a car and truck show with Rip Tide Band. That event runs noon to 4 p.m. The Car Show is co-hosted by the No Name Car Club and is sponsored by McKees 37. It includes collectible and classic cars and trucks, which arrive by 11:30 a.m. A People's Choice voting will be held with winners announced at 3 p.m. You might still be able to get tickets online for only $4, otherwise tickets will cost $10 per person the day of the event. Additional charges of $20 per car, which includes gate fees for driver and passenger. Each adult gets a free raffle ticket for Summer Crush prizes. Organizers do not allow canopies or tents on car show days, but do bring your own lawn chair. As usual, no coolers or off premise food or beverages, including water, are allowed. For more information, call 772-528-4247 or visit SummerCrushWine.com. Summer Crush Vineyard and Winery is at 4200 Johnston Road, Fort Pierce.
Art at the Emerson will hold a "Meet the Artists" event for its "Land and Sea" exhibition which runs through July 27. Meet the Artists runs 5:30 p.m. to 7 p.m. Thursday, June 8 at the Emerson Center, 1590 27th Ave., Vero Beach. For more information, visit TheEmersonCenter.com then click on "Upcoming Events. You may also call 772-778-5249.