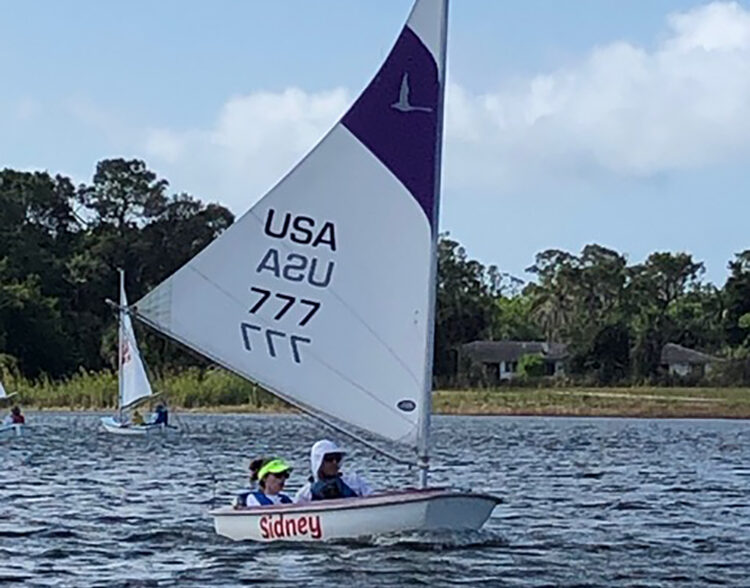 NAPLES — Two Youth Sailing Foundation sailors with special needs raced their way to 2nd and 3rd place at the Murdo Smith Regatta over the weekend, the non-profit agency said. The youth competed in a fleet of 12 Hansa sailboats from across the state on freshwater Lake Avalon near Naples.
"Everyone was all smiles at the end of an exciting and successful day that made the long drive home to Vero Beach go by quickly," Volunteer Adaptive Sailing Director Don Little said in a statement.
The Murdo Smith Adaptive Sailing Regatta for sailors with special needs was held Saturday in Sugden Regional Park in Collier County. Chayse Barsi and Shelby Maldonado represented the Youth Sailing Foundation (YSF) during the competition. 
The annual event was hosted by the Freedom Waters Foundation. The skies were sunny  and winds were calm as the sailors competed in 10 races in five hours on the water, officials said.
Barsi and Maldonado raced on custom designed Hansa boats built in Australia. The vessels have a joystick system that lets sailors with limited mobility easily control the rudder and sails, according to the foundation.
"Shelby's boat has an added servo system that uses battery power and electronics to enable Shelby to control the boat with slight movements of a joystick similar to the one she uses on her wheelchair," officials said.
Barsi also competed in last year's Murdo Smith Regatta, where he won first place over 14 competitors, agency officials said.  
The Youth Sailing Foundation, founded in 2009, offers free sailing classes for children in Indian River County. For more information, visit the organization's website.
Photos provided by Youth Sailing Foundation