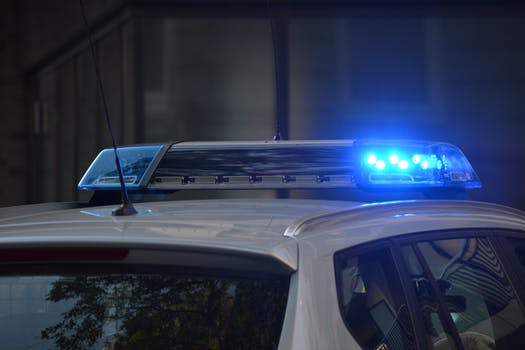 Vero Beach financial advisors M. Paul Massey and William Romans, whose felony cocaine possession charges were diverted to the county's Drug Court after their May 2022 arrest, have started their own firm and are back doing business in Vero.
Romans and Massey both pled "no contest" in September and, upon successfully completing a year-long program of drug testing and court appearances, the two former Raymond James senior vice presidents would have their charges dismissed.
Massey, 47, and Romans, 46, were fired from Raymond James following their arrests for "'conduct inconsistent with professional conduct policies,' according to Form U5s the company filed," the AdvisorHub trade publication reported.
While they subsequently joined Wedbush Securities based in California, in July they formed Massey Romans Capital, LLC, in Vero Beach and through that LLC filed paperwork as registered investment advisers with the Securities and Exchange Commission in December. The SEC's Investment Adviser Public Disclosure database notes the still pending drug charges against both men.
When called for an interview, Massey and Romans referred Vero Beach 32963 to Ed Moed, CEO of New York-based PR and marketing agency Hot Paper Lantern. After initially agreeing to arrange an interview, Moed several days later said, "I think the guys are probably going to pass for right now. Main reason is they are under some confidentiality agreements, so they really can't say much at this point.
"I do think they do want to have a conversation, and I think as we get towards late spring or early summer is probably good timing," Moed added.
Moed, who said he's been working with Massey and Romans for last couple of months on their firm's communications, said: "They are doing really well. The firm has taken off. They'd tell you themselves, they're growing and it was kind of a singular incident way back when. For them, this is a fresh start. They've moved on."
Massey Romans Capital's Miracle Mile office location has no outside signage and shares a street address with a Bank of America branch.
The pair's charges stemmed from a traffic stop in which Sheriff's Office arrest reports say Massey and Romans were passengers in a blue Chevy pickup truck driven by a third man. Police say a search of the truck yielded a pill bottle found near Romans' feet that had Massey's name on it and contained approximately 11 grams of cocaine, with a street value of nearly $2,200.
Massey and Romans were also charged with misdemeanor possession of drug paraphernalia.
The pickup truck's 50-year-old driver does not appear to work in the firm, as he listed his occupation as "laborer" when booked into the jail, but he attended Vero Beach High School at the same time as Massey.
Records say he told police he'd been at a friend's house and had about six or seven Bud Lights prior to the traffic stop, but refused to perform a roadside sobriety test. Police say they found a plastic bag with .52 grams of cocaine in the driver's wallet, plus one empty alcohol container of alcohol, one partially empty container, a rolled-up dollar bill and a black straw with white residue inside in the vehicle. The driver was charged with his third DUI in addition to drug possession. His case was also diverted to drug court.
Initially following their arrests, local criminal defense attorney Andrew Metcalf, who preliminarily represented Romans and Massey, told 32963 he planned to enter not-guilty pleas. These pleas were entered in June.
Regarding the change of plea to no contest, Metcalf, who now only represents Romans, said diversion programs are common as a means to end the risk involved in a trial.
Massey and Romans have attended seven drug court appearances under Judge Robyn Stone as of press time and appear to be in compliance with the program, which includes drug treatment and peer group meetings.
"Not everyone qualifies for these programs. It requires substantial commitment," Metcalf said. "It is a program that most lawyers are going to recommend to minimize risk; that should not have any bearing on whether they're guilty, not guilty or in between."