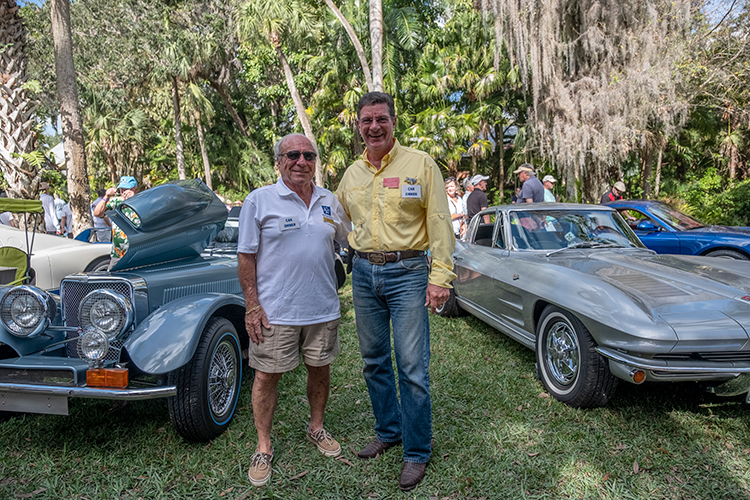 Scattered through the lush vegetation of Mckee Botanical Garden, visitors were treated to a one-day display of unique antique, vintage and modern cars at the 14th annual Motor Car Exhibition, this year themed 'Car Collectors' Favorites.
Owners had selected more than 40 cars and assorted motorcycles from their private collections to showcase and were on hand to answer questions from the crowds of car enthusiasts who stopped by to admire the vehicles.
Owners are encouraged each year to bring something different to ensure that there is always something new to see. While there, visitors also enjoyed the Garden of Glass Exhibition, featuring remarkable one-of-a-kind glass orchids, waterlilies and other plants crafted by master glass artist Jason Gamrath, which will be on display through April 30.
Photos by Joshua Kodis