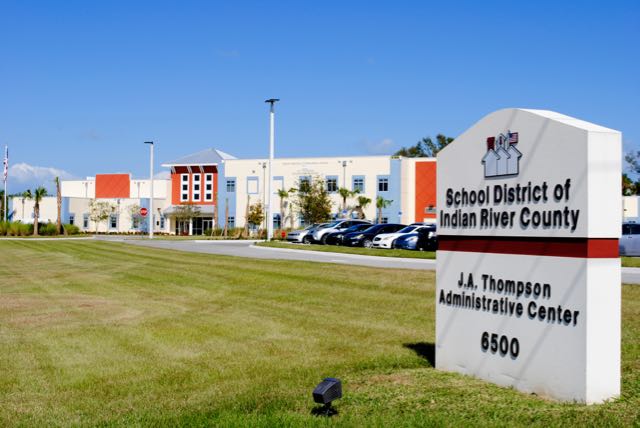 Teenagers are not going to their high school libraries looking for pornography.
They're not going to their high school libraries to check out books about LGBTQ lifestyles, or that encourage premarital sex, or overwhelm them with guilt about racism.
Nor are they scanning the shelves in search of reading materials that could indoctrinate them in some fringe religion or anti-America ideology.
To be blunt: They're not checking out school-library books at all – not in any meaningful numbers, anyway.
They're not even using their school libraries.
Our school district superintendent, in fact, hopes to draw students back to these relics by converting them into modern media centers, equipped with the electronics and technology of these digital-first times.
Besides, if high school kids want to find sexually explicit content – or other age-inappropriate materials – they're going to the Internet, using their phones and laptops.
So why is our School Board, along with Superintendent David Moore and his already-overworked district staff, wasting time and resources developing a policy and process for reviewing library books students aren't reading?
Why has the school district leadership formed a nine-member committee, composed of citizens and staff, to hear challenges from community members who believe some of the available books should be removed from school libraries?
Why are the school district's media-center specialists being required to undergo Florida Department of Education training on choosing, removing and curating books for school libraries to ensure they don't contain content some deem sexually inappropriate or that relates to social justice, critical race theory, or other theories?
Because it's the law.
It doesn't matter that it's an entirely unnecessary law, enacted last year to address a problem that doesn't exist.
This trumped-up controversy about school library books harming teenagers is nothing more than a ruse concocted to alarm parents in a pathetic attempt to further the politicization of public education in Florida.
Yet it forces our school district, as well as all the others around the state, to comply with a contrived mandate that diverts valuable time, focus and effort away from what should matter most to our School Board and superintendent – improving the quality of education and student outcomes.
"We don't have a choice," School Board Chairman Peggy Jones said. "We've got to follow the law."
The board is expected to formally approve the school district's new book-review policy at next month's meeting.
Then we wait for the flood of challenges sure to come from the Moms For Liberty, an uncompromising and intolerant parental-rights group that pretends to care about education but engages almost exclusively on politically driven culture-war issues.
The Moms, who believe parents know more about their children's educational needs than trained educators, challenged more than 150 books last year, claiming they were "pornographic."
The School Board removed only five of them. Some were moved from middle school to high school libraries.
But that was before the Moms had the backing of a new state law.
"There's no way to know how many books will be challenged," Jones said, "but I expect it'll be a lot."
You can count on it.
Don't be surprised if many of the books reviewed last year are re-submitted for review by the committee. You can be sure dozens, maybe hundreds, of others will be added to the challenge list.
And more time will be wasted – by the committee, by school district staffers and, ultimately, the School Board, which will be required to hold public hearings before voting on the fate of the challenged books.
That means there will be public comment and board discussion.
The public-comment session is sure to attract to the podium a conga line of Moms members, who seize these opportunities to celebrate their wrongheaded cause and raise the group's profile in a desperate attempt to remain relevant in the mainstream of our community.
At the moment – since masking students is no longer an issue and critical race theory isn't being taught here – this manufactured library-book drama is all they have.
Likewise, we can expect Jackie Rosario, the Moms' voice on the board, to dominate the panel's pre-vote discussions of the challenged books and committee's recommendations, particularly if she's in the minority.
As we've witnessed time and again: There's no way she'll pass up a chance to grandstand on an issue on which the Moms have taken a position, ensuring that these sessions drag on much longer than necessary.
At last week's School Board meeting, for example, Rosario engaged with Vice Chair Teri Barenborg in a prolonged argument over a book, "The Handmaid's Tale," that Barenborg checked out of a school library last year and kept for several months.
Apparently, Rosario wanted to verify the version of the book in the school library didn't contain graphic pictures. Barenborg said it didn't, adding that she used the futuristic dystopian novel during her re-election campaign as an example of the dangers of challenging the wrong versions of books.
For those wondering: Before Barenborg borrowed it, "The Handmaid's Tale" had been checked out only three times since it was purchased in 2015.
Seeing that the board was being publicly embarrassed by this juvenile display, Jones dutifully stepped in and tried to stop the bickering, only to be confronted by Rosario, who repeatedly blurted out, "Point of order" and citing "Robert's Rules of Order," claiming the chair didn't have the right to interrupt her.
Jones, after consulting with School Board Attorney Molly Shadduck, eventually relented and allowed Barenborg and Rosario to continue their spat, which spilled over into other issues – none of which had anything to do with improving education and student outcomes.
Eventually, this sad chapter closed with Barenborg telling Rosario: "We've gotten past a lot of ugliness. I don't disagree that we don't want horrible books in our schools. Stop making me the enemy. Let's move on. Let's work together as a board. … I'm not running against you."
This uncomfortable episode prompted Jones to warn that the board needs to conduct itself professionally and with decorum, saying, "It's very important how we present ourselves" to the public.
Jones, in a phone conversation last week, said she had concerns about the example the board is setting for the community, including impressionable school children.
Certainly, these board members can – and must – do better, especially with the approaching storm of book challenges on the horizon.