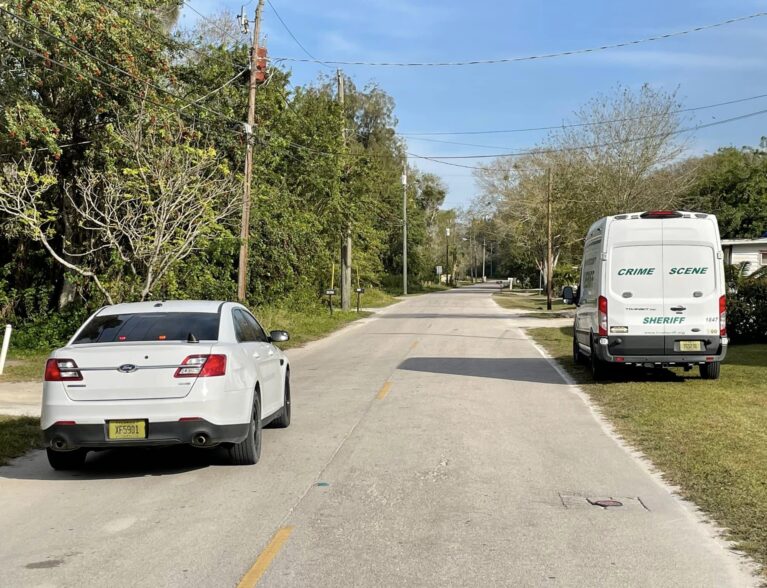 FELLSMERE — The body of a man found behind a home Thursday was identified by police as Jose Carmen Araujo, officials said Friday. There were no signs of trauma to Araujo's body and no indicators of foul play, according to the medical examiner's office.
"Investigators are now waiting for toxicology results from the autopsy, which can take anywhere from eight to fourteen weeks to be available," Fellsmere police said in a statement. Officers said Araujo, 36, did not live in the area, but was allowed to camp in a small, enclosed trailer behind the residence.
Police said Araujo immigrated to the U.S. from Cuernavaca, Mexico, to work in construction.  Araujo's family has been contacted by the medical examiner's office and requested privacy in the case, officers said.
A person called 911 after discovering Araujo's body near the 1000 block of Lincoln Street, police said. The Indian River County sheriff's crime scene unit, along with the medical examiner's office, responded to the incident.
Officers found Araujo's Mexican voter identification card near the body, police said. Araujo's body was taken to the medical examiner's office in Fort Pierce.
"Shortly after completing their at-scene investigation, officers were contacted by Araujo's family members who heard about the police presence on Lincoln Street. They were concerned for Araujo because they knew he stayed in the area," police said in a statement. "After sharing investigative details with the family, officers were then able to positively identify the decedent as Jose Carmen Araujo."
Those with information on Araujo's death should contact police Det. Kenton Taylor at 772-571-1360.