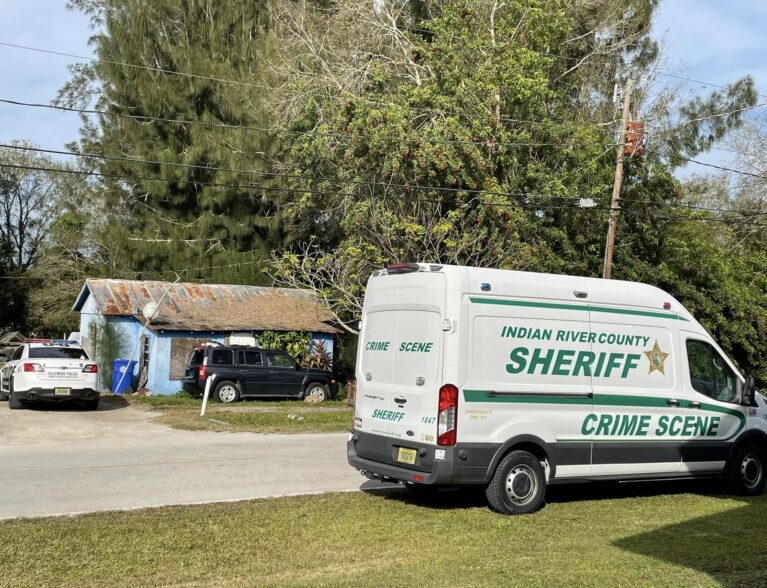 FELLSMERE — The body of an unidentified man was found behind a home Thursday, prompting a death investigation, police said. Fellsmere police said no foul play was suspected in the case.
Police said the man did not live in the area, but was allowed to camp in a small, enclosed trailer behind the residence. Officers said an I.D. from Mexico was found in the vicinity of the body, but noted the man's identity still has not been confirmed.
"The decedent is described as a Hispanic male, approximately 5-feet 4-inches to 5-feet 6-inches tall, approximately 130 pounds, with a mustache and short black hair shaved on the side," Fellsmere police said in a statement. "He was wearing blue jeans, a two-tone gray hoodie over a maroon-colored shirt, and brown work boots."
A person called 911 about 2 p.m. after locating the body near the 1000 block of Lincoln Street, police said. The Indian River County Sheriff's crime scene unit, along with the medical examiner's office, responded to the scene.
The body was taken to the medical examiner's office in Fort Pierce.
Police said more information will be released when it can be made available. Those with information on the death should contact police Det. Kenton Taylor at 772-571-1360.
Photos provided by Fellsmere Police Department