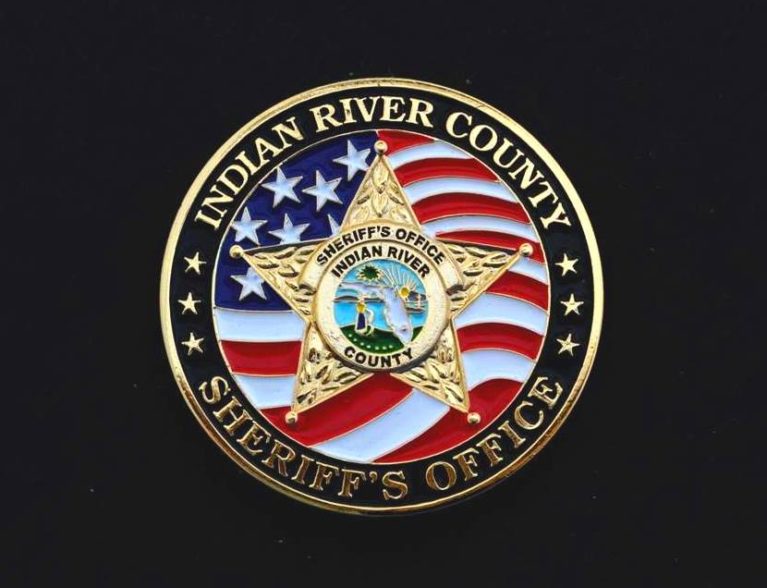 If you want to view video footage recorded by the surveillance system at the County Jail, you'll need a court order.
That's the troubling new policy adopted by Sheriff Eric Flowers, even as the community's trust in his administration continues to erode.
The jail videos, as well as any accompanying audio, should be made available through Florida's public records law, but the Sheriff's Office is now denying such requests, claiming the recordings are exempt from public access or disclosure under a different statute – because they could compromise security and fire-safety systems on the premises.
To be exempt from the public-records law, however, Florida Statute 281.301 states that the requested information must relate directly to or reveal the aforementioned systems.
In other words: The Sheriff's Office can't refuse to turn over the videos simply because they were recorded at the jail, or anywhere else on the agency's campus.
That's the argument put forth by Vero Beach criminal defense attorney Andrew Metcalf, who is taking the Sheriff's Office to court to obtain video and audio recordings of a client's recent overnight stay at the jail.
The client, Kelly Menger, claims to have been physically abused by deputies at the jail last month, after her Dec. 27 arrest on misdemeanor charges of disorderly intoxication, trespassing and resisting arrest without violence.
In a Motion to Compel filed last week, Metcalf challenges the grounds cited by the Sheriff's Office in denying his public-records request. He also argues the videos should be turned over to him as part of the discovery process, so he can prepare a defense for Menger.
Metcalf's filing states that the Sheriff's Office's legal counsel "acknowledged that while these materials had been supplied in the past, they would no longer be provided without a court order or subpoena."
He goes on to argue that disclosing the videos would pose no threat to the jail security, adding that the jail has "routinely conducted visitor tours of the facility and routinely allows attorney and volunteers access to these areas."
Metcalf then calls out the hypocrisy of the new policy, writing that neither the sheriff nor the Sheriff's Office's attorney had presented him with an "articulable reason" for suppressing the release of such videos, which are "routinely" provided to prosecutors when a crime is committed on jail property.
"Providing these materials when it aids the prosecution, but denying the very same materials when it may exonerate a defendant, demonstrates a true lack of applicability or concern with the protections afforded" under the statute exempting such information from the public-records law, Metcalf wrote.
In a phone interview Monday, Metcalf said previous Sheriff's Office administrations for decades have provided him with jail videos.
"This one won't," he added.
Why?
"There have been a number of people who have complained about the way they were treated at the jail," Metcalf said.
So now it's up to County Judge Nicole Menz, who scheduled a hearing on Metcalf's motion for next week.
Menz, though, might not grant Metcalf's motion because the charges against his client stem from her conduct before she arrived at the jail. He contends that Menger's behavior and demeanor at the jail is relevant to the case, especially since the arresting deputy alleged that she was belligerent and intoxicated.
It's also unlikely Menz will rule on the Sheriff's Office's denial of Metcalf's public-records request, seeing it as a civil matter that has no impact on the criminal case and could be addressed in a lawsuit.
That's exactly what the Sheriff's Office is counting on – that no one will care enough to spend the money necessary to challenge its bogus policy in court, where the agency would be forced to present compelling evidence as to how providing public access to these videos would jeopardize jail security.
Is the sheriff really worried someone or some group might request a series of videos of different sections of the jail to produce a schematic drawing that could be used to plan an escape? Or bust someone out? Or launch an attack?
Or is he worried that making these videos available to the public might possibly expose mistreatment of inmates?
Menger claims two female deputies at the jail were physically and verbally abusive. She said she was shoved to the ground, pushed against a wall and had her arms "manipulated" to cause her additional pain.
She said she was so frightened that she was crying and shaking, and when she asked where she was being taken, the deputies told her they were "sick of her questions" and to "quit crying."
She said they also used obscenities and taunted her.
Menger said she doesn't want anyone to endure the harsh treatment she received at the jail.
That's why she, too, wants to the video to be made available for public review.
It should be.
The jail belongs to the people of this county, and the public has a right to know what's going on there – not just what our sheriff, who doesn't like being held accountable and seems to be allergic to transparency, tells us is going on there.
For the record: This newspaper sent a text message and email to Sheriff's Office spokesman Lt. Joe Abollo, asking him or Flowers to explain the specific reason the security exemption to the public-records law applies in this case.
As usual, there was no response.
But the Sheriff's Office will need to respond to Metcalf's motion in court and Menz's order, if she issues one.
If she doesn't, Flowers will continue to get away with mocking the law and hiding behind this concocted exemption, denying us access to public records he doesn't want us to see.