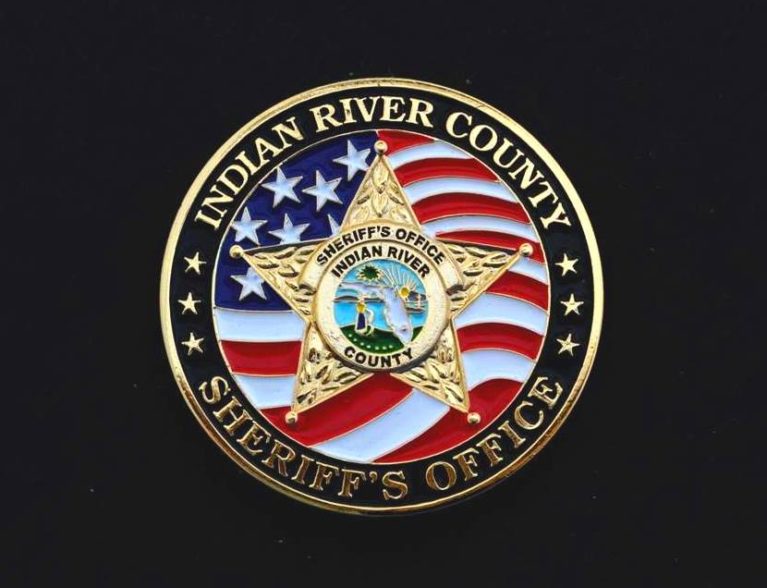 If it wasn't obvious before, then it should be now: Sheriff Eric Flowers sees one of his captains, Milo Thornton, as a serious threat to his already-shaky re-election bid.
He won't say so, publicly.
He doesn't need to.
The sheriff's actions – along with those of his command-staff enablers – speak volumes about his fear that Thornton, who currently oversees school security throughout the county, will challenge him in 2024.
And, yes, those actions go far beyond Flowers' pathetic attempt early last year to discredit Thornton with a bogus in-house investigation into trumped-up allegations that resulted in a politically driven demotion.
But they're just as troubling.
In a detailed, three-page complaint sent to Undersheriff Thomas Raulen on Sept. 16, Thornton claims to have been targeted and harassed by Flowers' upper-echelon wingmen, who say they don't trust him, make him feel unwelcome at command-staff meetings, and relentlessly question him about whether he plans to run for sheriff.
They also blame him for the critical columns Vero Beach 32963 has run about their boss.
In fact, the complaint cites an April 11 meeting in which Deputy Chief Lonnie Rich allegedly told Thornton several of the command-staff members believe he's responsible for what I write about Flowers and that he will "remain a target until McNulty stops."
If what Thornton wrote in his "official notice memorandum" is true, we all should be alarmed that the sheriff's closest advisors would make such ridiculously false assumptions.
Remain a target?
Of what?
For those who don't know: Thornton, who rose to the rank of major in the prior administration, served as a deputy chief under Flowers until his April demotion. He was the highest-ranking black law enforcement officer in the nearly 98-year history of a county that has never elected a black constitutional officer or county commissioner.
Despite the treatment he described in his complaint, Thornton did not specifically use the term "hostile workplace," but he wrote that he "dreaded" going to the Sheriff's Office campus for meetings and feared "retaliation and/or harassment" from Flowers, Rich and captains Pat White and Tony Consalo.
He referred to a "tumultuous climate within the agency" and a "leadership style of intimidation and retaliation," both of which left him feeling too "uncomfortable" to address these matters with the sheriff.
Many of the concerns in Thornton's memo were directly related to Rich, White and Consalo repeatedly questioning him about rumors that he plans to run for sheriff. Rich allegedly said he had heard from several high-profile members of the community, including a county commissioner, that Thornton would enter the race.
The memo states the Thornton-for-sheriff rumors prompted Consalo to say he didn't want Flowers' potential opponent to participate in command-staff meetings.
"We share very important information in these meetings … that could be used against Sheriff Flowers," Thornton quoted Consalo as saying in that Sept. 6 meeting.
Thornton responded by saying he was "extremely uncomfortable with the conversation and the direction in which it was headed," prompting Rich to rush to Consalo's defense.
Rich allegedly told Thornton that if he was planning to run against Flowers, "I understand why these guys do not want to talk to you."
Thornton indicated in his memo that he tried to avoid discussing his future with Flowers' command staffers, but the questioning persisted, sometimes in a "harsh manner."
After initially telling Rich he intended to finish his remaining years with the Sheriff's Office and pursue his real-estate ventures – a conversation Rich allegedly shared with White, Consalo and others at a Sept. 6 meeting – Thornton opted to follow his attorney's advice that he respond to only questions about his agency duties.
However, Thornton wrote, his refusal to answer questions about a possible run for sheriff "was not well received" by Rich, White and Consalo, and he left the meeting with "great concerns regarding the outlook of my career."
Thornton then met with Raulen, the memo states, and told him he had never – in his 20 years with the agency – "experienced this sort of behavior directed at me."
In addition, Thornton's complaint recalls an April 5 meeting in which Flowers told him he had interviewed the entire command staff and none of the members trusted him.
The revelation prompted Thornton to attempt to verify Flowers' claim with other command-staff members. Several told him they hadn't been interviewed by the sheriff and had no issues with the newly demoted captain.
Also, the memo states, Rich questioned Thornton at the Sept. 1 meeting about his participation in a public-service radio advertisement for The Learning Alliance, then informed him that Flowers no longer wanted him to perform such duties.
Rich allegedly told Thornton to forward to him any future requests, so either Flowers or one of his designees could fill the role.
When Thornton suggested that he was being singled out, Rich reportedly said, "Look, you know the guy's career is hanging on by a thread."
Thornton sent copies of his complaint memo to the Sheriff's Office's Internal Affairs and Human Resources divisions, but there's no evidence that any official investigation was conducted.
Based on records obtained by Vero Beach 32963, Raulen provided the lone response to Thornton's complaint after reviewing the memo and meeting with Rich, White and Consalo in early October.
Raulen wrote in his response that he informed Rich and the two captains of Thornton's concerns – particularly the questions about his possible political aspirations – and advised them to restrict their future communications with him to the "business of the agency."
The undersheriff, in his response, also "suggested that staff meetings follow an agenda, and that anything that might be construed as harassment or intimidation is to be avoided."
Raulen then warned Rich, White and Consalo that there were to be "no reprisals" against Thornton for taking his concerns to him.
He also encouraged Thornton to contact him if he believes that he is being treated "in an inappropriate manner by your supervisor or peers."
Finally, Raulen praised Thornton's work leading the Sheriff's Office's school-security division – he called it "exemplary" – and stated that he looked forward to the "continued professional development of our organization with you as a command staff member."
Which was nice.
But Raulen's one-page, three-paragraph response leaves too many unanswered questions, including:
Was Thornton's complaint also investigated by the IA division? If so, what was the finding? If not, why?
Were any disciplinary measures taken against Rich, White and/or Consalo? If so, what were they? If not, why?
Was Thornton's complaint recorded in the personnel files of Rich, White and/or Consalo? If not, why?
Those questions were sent via email last week to Flowers, Raulen and Lt. Joe Abollo, the agency's public information officer. Alerted to my deadline, none of the three had responded by phone or email as of noon Monday.
So we have no explanation as to why Rich, White and Consalo received nothing more than a talking-to from the undersheriff in October, just eight months after Thornton was forced to endure a publicly embarrassing suspension while the IA team conducted an 11-week investigation that produced a 300-page report and included interviews with 18 witnesses.
Both complaints alleged the creation of a hostile work environment.
So why did one merit an intensive IA investigation, and the other required only a meeting with the undersheriff?
Thornton declined to comment, allowing his complaint to speak for itself. But we can only wonder about the toll the past year has taken on him.
The IA investigation cleared Thornton of violating any agency policies, but Flowers demoted him, anyway – cutting his annual salary by $10,000, reassigning him to the School Safety Division and effectively banishing him from the Sheriff's Office campus.
The complaint against Thornton was filed within days of this newspaper exposing Flowers' extramarital affair, and the clown show that followed was as calculated as it was concocted.
The nothing-to-see-here treatment Thornton's complaint received from the Sheriff's Office was merely more of the same, and for the same reason.
Flowers is worried Thornton will run against him in 2024.