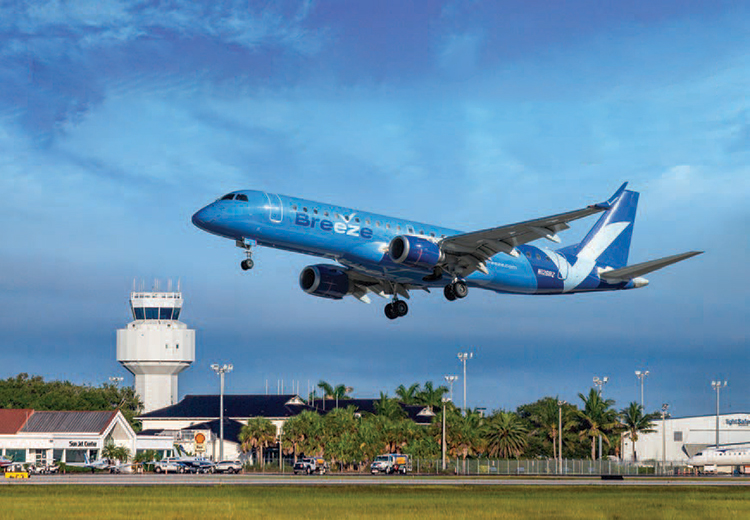 Twelve months ago, No. 1 on my annual wish list for the new year was that we not allow all the growth we were experiencing to change who we are as a community.
That wish didn't come true.
While we remain the last vestige of small-town life on Florida's Atlantic coast, it saddens me to see Vero Beach's once-folksy feel and "Mayberry-by-the-Sea" charm continue to erode, washed away by an incoming tide of newcomers from more heavily populated regions in the Northeast, Midwest and Dade-Broward-Palm Beach megalopolis to the south.
Growth, however, isn't the lone culprit.
You want to restore the neighborly tone and embrace the sense of community that has long defined this still-special place? Stop viewing EVERYTHING through the lens of politics – and, please, stop talking about it.
That's my No. 1 wish for 2023.
There was a time when this community was immune to the political divisiveness and partisan incivility that has infected so much of America in recent years. We didn't always know how our neighbors voted, and we didn't care. Friendships weren't based on party affiliation. We didn't see the other side as the enemy.
That was as much a part of the Vero Beach of yesteryear as smiling at strangers as we walked by, waving in fellow motorists waiting to enter the roadway, and generally showing consideration for others.
Call me stubborn – or perhaps naïve – but I refuse to believe it's inevitable that those nostalgic days of yore have been forever lost.
So as we prepare to embark on another trip around the sun, let's seize the opportunity offered by the new year to put politics aside, reach into our past and set an example by conducting ourselves in a way others will want to emulate, so much so that it becomes contagious.
As for the rest of my wish list …
Our county officials keep saying all the right things, but they're still not doing enough to entice developers into building affordable housing, particularly for the new teachers, law-enforcement officers, fire-rescue personnel and even nurses needed to service the community. Even as home prices seem to have stabilized after a three-year run that has pushed the county's population to more than 165,000, they're still too high for people on entry-level salaries. So are rents. That needs to change, and now – because the people who do these essential jobs for us should be able to live here.
I'm as excited as anyone about Vero Beach's plan to develop a dining, retail and recreational hub on the mainland's waterfront – which is why I'm more than a little concerned that the tentative timeline for the Three Corners project puts the grand opening in the latter half of 2028.A lot can go wrong between now and then, including five years of elections that can shift power on the City Council and, as a result, change the commitment to and/or direction of the Master Plan Concept, if the community doesn't stay engaged. We can't let that happen.
Unless the Vero Beach Preservation Alliance again takes the city to court and emerges with an unlikely victory, we'll eventually see the construction of a larger and much-needed dry-storage boat facility at the municipal marina. The new 21,355-square-foot building will come close to tripling the size of the existing and dilapidated 7,850-square-foot structure. Someday, though, city officials will regret their attempt to appease the grass-roots neighborhood group by downsizing from their initial plan to build a 25,700-square foot facility – because, as the community continues to grow, the additional storage space will be needed. Besides, the alliance members didn't embrace the compromise, and they certainly don't appreciate it. So can we go back to Plan A?
It's probably too late for Sheriff Eric Flowers to recover politically from the run of negative headlines that have defined his sophomore year, which opened with the stunning news of his marital infidelity. Not only did the affair continue after Flowers' public apology in February, but the sheriff also demoted Deputy Chief Milo Thornton for political reasons after a bogus investigation, defended his quick-triggered deputies after two controversial shootings, and foolishly disclosed in a TV interview where our school resource officers store their AR-15 rifles on campus. In addition, he continues to duck accountability by ignoring interview requests and emailed questions from this newspaper, apparently believing 32963 readers don't deserve answers and explanations. We can only hope Flowers sees the errors of his ways in Year 3 and becomes the honest, transparent and accessible sheriff he promised to be during his campaign.
Thus far, Fellsmere Police Chief Keith Touchberry and former bank administrator Deborah Cooney are the only candidates to file for the 2024 sheriff's race, while Flowers announced his intention to seek re-election in an interview with his local-media lapdog earlier this year. Others need to jump in, and I believe they will – especially with the job expected to pay nearly $200,000 by 2025, when our next sheriff is sworn in. Flowers won easily in 2020, but he's politically wounded. Cooney, who lost that general election in a landslide, based her campaign on bizarre claims about police-run drug cartels. Touchberry, who lost to Flowers in the Republican primary, spent 24 years with the Vero Beach Police Department, but he'll need to expand his name recognition in order to win. Look for at least two recognizable names to announce their candidacy for the law enforcement position next year.
Breeze Airways is scheduled to launch its Vero Beach operations on Feb. 15, offering service to Hartford, Conn., Westchester County, N.Y., and Norfolk, Va., and the airline's spokesman says the response locally has been better than expected. If so, we can expect the Utah-based carrier to add routes next year, perhaps connecting us to the Midwest – a destination not offered by Elite Airways during its on-again, off-again service in Vero Beach. As for Elite, which hasn't flown since June 30, the airline has damaged its brand here by failing to provide an explanation for its extended pause in operations. Elite president John Pearsall said the airline intends to resume its Vero Beach operations early in the first quarter of 2023, adding that he'll make an announcement "right after New Year's." Seeing is believing.
The county needs to significantly improve its traffic engineering, which too often produces rush- and lunch-hour backups that require two signal changes to get through our busier intersections, especially during the winter months.
Local law enforcement agencies should increase their midday road patrols and start ticketing the worst offenders, especially the dozens of aggressive and/or careless drivers I see endangering others on a daily basis.
The Vero Beach City Council must not allow itself to be pressured into a knee-jerk reaction by those who complain about parking in the Central Beach business district. There are available spaces, if you're willing to walk a few blocks.
Let's again respect and appreciate the work of the county's school teachers, who should be applauded for doing a job that continues to become more difficult as a wrongheaded parent's-rights group attempts to seize control of public education. And, oh, by the way, our teachers are not indoctrinating anybody.
Surely, the County Commission can find a suitable place somewhere along on our coast for an off-leash dog beach.
I can only hope Brightline's high-speed rail service, which eventually will connect Miami and Orlando, proves me wrong and produces the profits the company expects – so that it doesn't need to be bailed out by Florida's taxpayers.
And, finally, please join me in wishing that 2023 brings the end of COVID-19 as a public health concern.
Happy New Year!