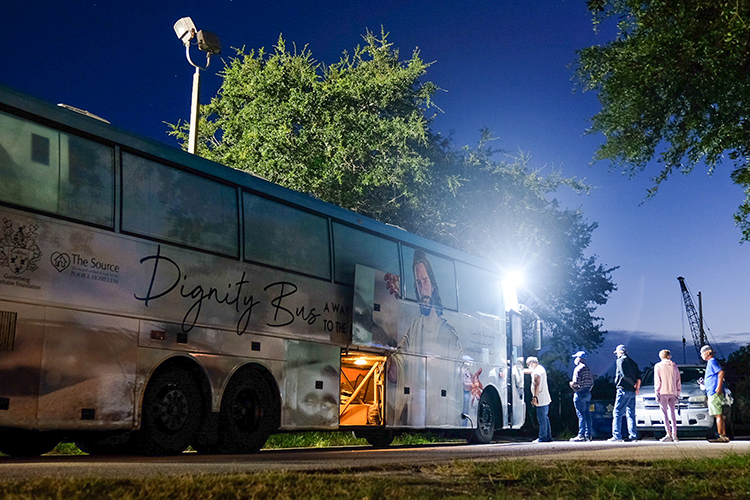 Residents looking to escape frigid weather this Christmas holiday weekend can go to the local Salvation Army facility or The Source, a local Christian outreach ministry.
"The arrival of an arctic cold front is on tap for Friday," Indian River County Emergency Services officials said. "Temperatures are expected to plummet behind the front as the coldest air of the season overspreads the entire area from Friday evening through the Christmas weekend and Monday night."
Friday will have a high temperature near 76 degrees, which will dip to about 36 degrees in the evening, according to the National Weather Service in Melbourne. Saturday – Christmas Eve – and Sunday – Christmas Day – will have highs in the 50s and lows near the 40s.
Part 1: On December 23 and 24, 2022, The Salvation Army SA will serve as a Cold Weather Shelter for the first 40 persons who arrive. The SA is located at 2655 5th Street SW Vero Beach, FL 32962. pic.twitter.com/ha1teiDip0

— Indian River EOC (@IndianRiverEOC) December 22, 2022
The Salvation Army and The Source will operate as cold weather shelters Friday and Saturday. The Salvation Army – located at 2655 5th Street Southwest, Vero Beach – will be available for the first 40 people who arrive, officials said.
Entries begin at 5 p.m., and the facility will close at 7 a.m. the following mornings, officials said. The Salvation Army will tentatively open at 5 p.m. Christmas Day, depending on weather conditions.
Dinner will be served each night, officials said. No transportation will be offered.
"The Red Cross and United Way are graciously supporting the Salvation Army through financial and other donations," emergency service officials said in a statement.
The Source will have two Dignity Buses available for those trying to escape the cold. One bus holds 20 beds while the other holds 16, Executive Director Anthony Zorbaugh said.
The buses will be available at 9 p.m. each night, officials said. The Dignity Buses – which operate as emergency shelters year-round – are located at 1015 Commerce Avenue in Vero Beach.