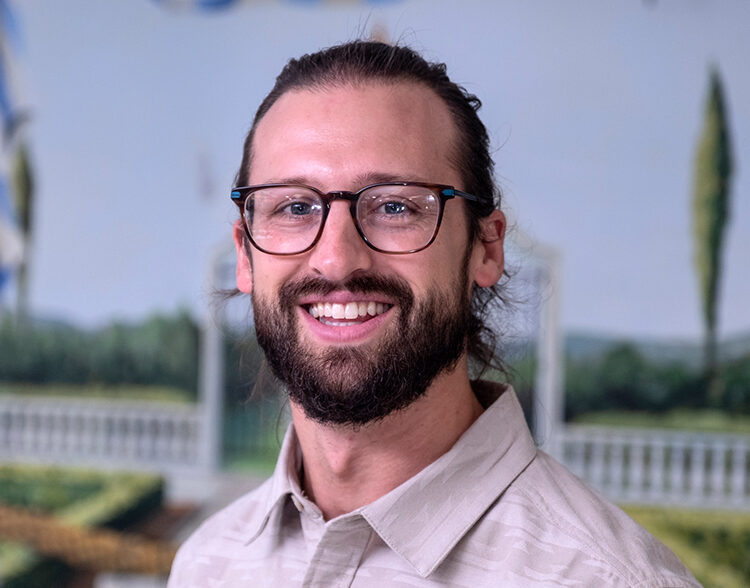 Most long-distance runners do it for the proverbial runner's high, but some have an additional purpose in their stride. Dr. Nathaniel Helfferich, a doctor of physical therapy at Sunshine Physical Therapy Clinic, recently ran a 50K ultra-marathon to raise money for Sunshine's adult scholarship program, which subsidizes therapeutic services for people of limited means.
The amount of money raised – $2,500 – wasn't huge, but Dr. Helfferich said it will subsidize care for five or six patients, and the epic endeavor hints at the dedication of Sunshine's staff to the clinic's work and vision.
Sunshine Physical Therapy Clinic is the only nonprofit 501(c)(3) in the State of Florida that provides physical, occupational and speech therapy to children and adults. Clinic staff and board members believe in the right of human potential that should never be denied simply because of an arbitrary decision by a distant insurance company that conflicts with a doctor's recommendation, or because of the financial status of a patient.
Originally dubbed Sunshine Center of Indian River County, the clinic opened in 1953 and became a nonprofit in 1954 to provide therapy services to those in need within the community.
It's grown exponentially throughout the years, expanding from its humble beginning in a donated house on 17th Street to a large complex complete with gym and fitness center.
"I haven't always been a long-distance runner," said Helfferich. "I was a sprinter in college, but during the off season I loved hiking and running on trails in the woods. I had friends who were running trails competitively and they opened my eyes to the trail running community. I started training and ran my first ultra-marathon in 2021. Honestly, when you are running in the woods there are times when you have to walk and hike through rough terrain, so it feels more like a long hike vs. a grueling run."
Helfferich just took first place in his age group at the Sky 2 Summit 50K trail ultramarathon in Sky Valley, Georgia, one of the most scenic and challenging trails the Smokey Mountains have to offer. The 31-mile trail traversed 15,000 feet of elevation change and two 4,700-foot climbs to the summit of Rabun Bald, the second-highest point in Georgia.
"I ran the race last year in 5 hours and 23 minutes and finished third, but this year the same course was far more challenging because the weather didn't cooperate," Helfferich said. "It was cold and pouring rain, with 30-to-40-mile-an-hour wind gusts. While my goal was to break 5 hours; it actually took me longer than last year, at 5 hours and 40 minutes, but I still placed first because everyone was slower due to the inclement weather.
"The purpose for this run was to raise money for the adult scholarship program at Sunshine Physical Therapy Clinic," Helfferich explained. "It funds therapy services for adult patients who have conditions medically necessary for skilled therapy, but who unfortunately don't have the financial means of getting the appropriate care they need or require more care than their insurance covers.
"I'm happy to say that between my Go Fund Me page and private donations, I raised about $2,500, which should treat five to six patients for the duration of their recovery. Donations are still coming in, so I hope to build on that total."
Physical therapy is often prescribed following an injury or surgery to reduce pain and inflammation, improve balance, accelerate healing, strengthen muscles and increase range of motion.
The physical therapy department at Sunshine treats patients suffering from orthopedic/musculoskeletal disorders and injuries, as well as neurological conditions, including stroke, Parkinson's Disease, multiple sclerosis, spinal cord injuries and traumatic brain injuries.
"We are a Medicare-approved facility so most treatments are covered for the elderly. Private insurance is also accepted," Dr. Helfferich said. "If you don't have insurance, or you have a high-deductible insurance, then you can apply for financial assistance through programs like the adult scholarship program that I am promoting. There are additional financial assistance programs for children as well."
Pediatric services at Sunshine Physical Therapy cover post-op physical therapy, muscular dystrophy, spina bifida, torticollis, toe-walking syndrome, speech disorders, swallowing and eating issues, and other developmental delays and disorders.
Mary Silva, executive director of Sunshine Physical Therapy Clinic, told Vero Beach 32963 that anyone on Medicaid automatically qualifies for assistance. All others must fill out an application and prove that they earn below 200 percent of the poverty level based on the size of the family. Sunshine provides more than $480,000 in care each year to those without the ability to pay.
While there are walk-in patients, a doctor's referral is the best way to gain access to the compassionate care and services offered at Sunshine Physical Therapy, including physical, speech and occupational therapies.
"We are not your typical physical therapy clinic," said Helfferich. "We take as much time as needed with each patient so they never feel rushed, and we establish a personal relationship with them. We work with them in our gym and develop an individual fitness program that they can follow once they are done with PT or their insurance runs out.
"Some will opt to join our Sunshine Fitness program and pay a monthly fee so they can continue using our gym with the guidance of a PT professional. It's more intimate than a large commercial gym and a great environment where patients feel safe and cared for."
Dr. Helfferich completed his advanced DPT education in general orthopedics and sports injuries at Baylor University in Waco, Texas, in 2019 and started working at Sunshine Physical Therapy in early 2020. To support his ultra-marathon scholarship fund, send your donation to Sunshine Physical Therapy, 1705 17th St., Vero Beach. Stop by to visit anytime or call 772-562-6877 to learn more about the clinic's services and financial assistance programs.