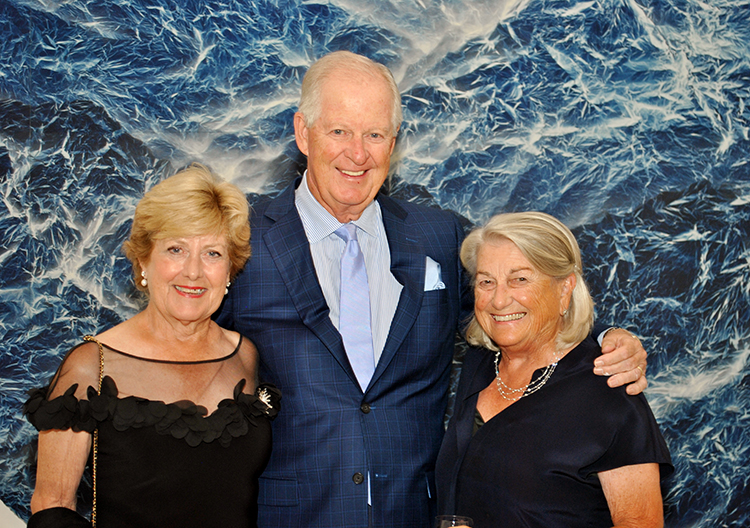 A record 150 guests attended the Vero Beach Museum of Art's annual Athena Society Dinner chaired by Gloria Anderson and Carol Atkinson. The esteemed Athena Society, currently chaired by Sherry Ann Dayton, was formed in 2003 to enhance the museum's permanent collection by funding the acquisition of significant works of art.
During the cocktail hour members perused the five pieces under consideration, which had previously been displayed at the museum for more than a week. After a presentation about the works by VBMA senior curator Anke Van Wagenberg and a lovely dinner, their ballots were collected, and the winning pieces were announced.
For the first time in the history of the Athena Society, votes were tied with two artworks; happily, both were acquired.
The group selected American sculptor Daisy Youngblood's commanding, bronze sculpture "Gorilla" 1996, and Taiwanese artist Wu Chi-Tsung's Cyano-Collage 121, 2021, a large mixed media piece of cyanotype photography, Xuan paper and acrylics. See our Arts section.
The Athena Society, whose membership dues are $5,000 annually, currently has 108 member households.
For more information, visit VBMuseum.org.
Photos by Mary Schenkel