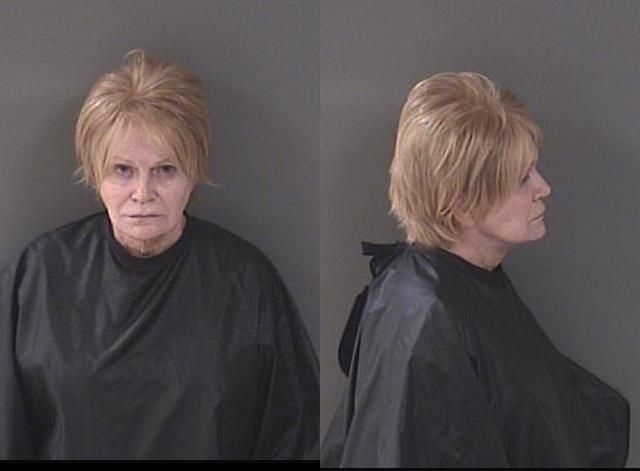 A 72-year-old Vero Beach motorist was jailed Saturday after police said she struck two pedestrians – an elderly couple – at the Vero Beach Christmas Parade. The woman told officers she consumed alcoholic beverages earlier and didn't know she hit anyone, reports show.
Susan Deline Harvey, of the 1800 block of Pebble Path, was charged with driving under the influence. Harvey was released Sunday from the Indian River County Jail on $500 bond.
Harvey's breath test showed she had a blood-alcohol content level of .129 and .130, about twice the legal limit for Florida drivers, police said.
The couple, a husband and wife both in their 90s, were taken by ambulance to Lawnwood Regional Medical Center & Heart Institute in Fort Pierce with non-life-threatening injuries, Vero Beach police said. The pair remained at the hospital late Monday and were expected to be released sometime Tuesday, Vero Beach police spokesperson Master Officer Darrell Rivers said.
Rivers said the driving under the influence charge could be upgraded to aggravated driving under the influence, depending on the seriousness of the couple's injuries. Harvey could also face an additional charge of leaving the scene of an accident with injuries, Rivers said.
Police responded to reports of two people struck by a vehicle about 7 p.m. Saturday in the 3400 block of Ocean Drive – north of Beachland Boulevard – after the hour-long parade had just ended, Rivers said. The husband and wife – who were parade spectators – were removing lawn chairs they had been sitting in on the side of the road.
Then, the couple was struck from behind by Harvey's 2022 Lexus sports utility vehicle, Rivers said.
"The (driver) continued until a crowd of spectators surrounded the vehicle," Rivers said. Rivers said an off-duty officer was among the crowd.
Details on how fast the vehicle was traveling were not available. The SUV had minor damages, Rivers said.
Police arrested Harvey and booked her into the county jail. Harvey has an arraignment at 8:30 a.m. Tuesday, January 4, 2022, court records show.