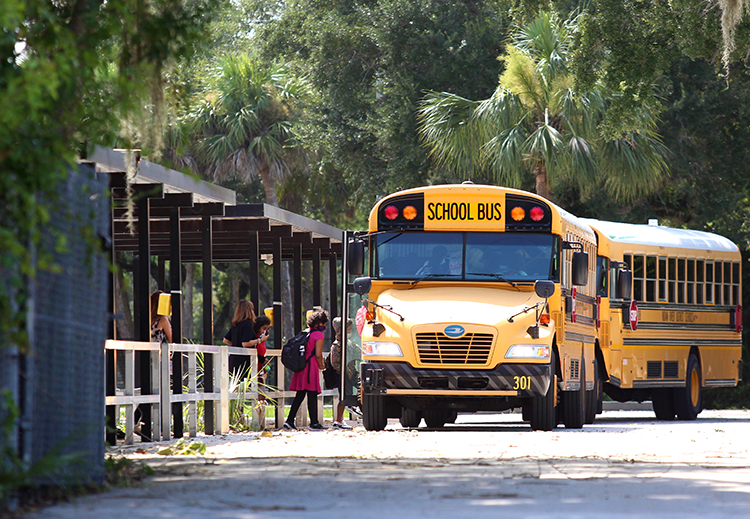 Beachland Elementary School's decline in academic performance during the pandemic afflicted 2020-2021 school year was seen as an aberration by administrators and parents interviewed last week.
Long a pacesetter among the county's 13 public elementary schools, Beachland dropped to seventh in overall performance in 2020-2021 compared to 2018-2019, when it was No. 1.
Beachland Elementary had received three A's and two B's from 2012-2013 to 2016-2017, state Education Department records show. A dip occurred in 2017-2018 when the school got a C, but it bounced back the following year to score another A. No grades were given out in 2019-2020.
Richard Myhre, the school district's assistant superintendent of curriculum and instruction, said Beachland's scores for 2020-2021 were dragged down by the test results of the lowest quartile of the school's 81 fifth-graders.
"It was a unique circumstance with the fifth-grade cohort," Myers said.
"The way school grades were calculated in the past were not the way school grades were calculated this year," Myhre said. "The way school grades had been calculated in the past was a formula that had been consistent that had been approved by the Florida legislature.
"In this past year, it was altered singularly by the Commissioner of Education," Myhre said. "It really, I think in my opinion, was not a true indication of what schools actually received.
"Only taking into account fifth grade, that's a tough pill to swallow," Myhre said. "You're talking the lowest quartile is just 20 fifth-graders.
"That's a lot, to assign a value for all the hard work for all the teachers for kindergarten through Grade 4 and it comes down to 20 fifth graders, who had very unique circumstances on their own, what their families were going through, what they experienced.
"I'm confident Beachland – in a more normal year – will bounce back significantly because some of those lower grades they got around the lowest quartile, that's not going to be as much of an issue this year," Myhre added.
A number of Beachland parents appeared to agree.
Alyssa Trimm, who has a daughter in fourth grade and a son in first grade, said she wasn't concerned about the decline in test scores during the pandemic year.
"I don't think it's a big deal," Trimm said last Thursday. "I think it's expected, just because of the pandemic. I think the school is doing everything it can to keep everything organized, but I think every family has been hit with a big change."
Her children's grades stayed about the same during the pandemic year, Trimm said. And she expects the school to bounce back.
"I think there are a lot of moving parts, a lot of variables affecting them," Trimm said. "I think everyone will come back stronger once we get more answers with the virus."
Jay Whiddon, whose daughter is a second-grader at Beachland Elementary, said he too was not concerned about the decline in test scores last year.
"I am not worried at all about it," Whiddon said. "I think it's probably isolated to the situation. It's not necessarily something the school is doing wrong."
"I have a lot of confidence in our principal and our faculty that they're going to pay close attention to the scores and make whatever chances they need to. They've got a great team there."
The school's health and safety measures also seem to be working, Whiddon said.
"They're making proactive efforts to get in front of it and it looks like those efforts are working," Whiddon said. "I feel safer than just wide open, no mask, no control, no nothing."