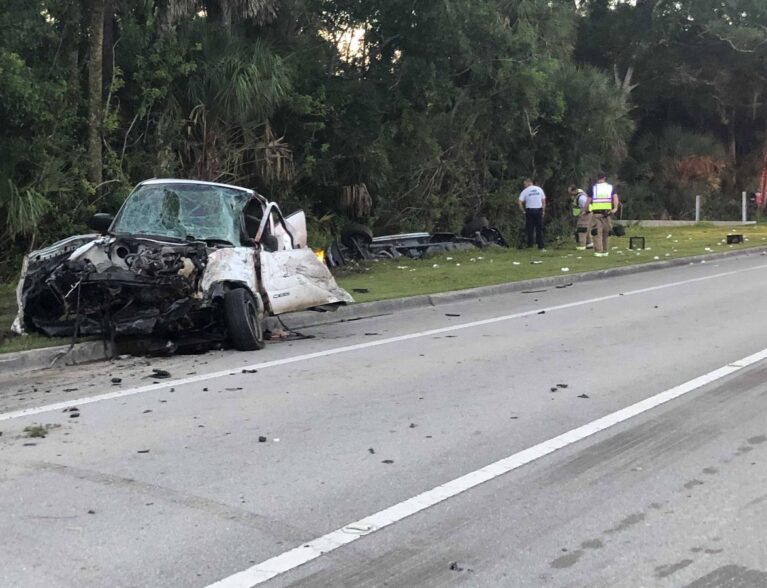 INDIAN RIVER COUNTY — Two intersections prone to traffic crashes could receive safety upgrades possibly next year, pending approval by county commissioners.
County commissioners will work to find solutions to improve the intersections at 66th Avenue and 8th Street and 66th Avenue and 4th Street, spokesperson Kathleen Keenan said. The 8th Street project will cost the county about $700,000.
"The County has already completed the design of a signalized intersection at this location," Keenan said in a statement. "The intersection plans to have mast arm signals to withstand hurricane force wind loads and a pedestrian crossing feature for the existing north and south sidewalk."
The safety measures come after a two-vehicle wreck Sept. 16 at the 66th Avenue and 8th Street intersection, south of State Road 60. One person was taken by ambulance to Lawnwood Regional Medical Center & Heart Institute in Fort Pierce with serious injuries, Florida Highway Patrol troopers previously said.
The 8th Street project will go out to bid in mid-October, with the public bid opening in mid-November. The lowest bidder will be presented to the Board of County Commissioners in December for approval or action, Keenan said.
"Please note that due to the material shortage currently being experienced worldwide, we have been informed that mast arm production is experiencing a six-to-nine month delivery schedule," Keenan said.
County officials also plan to put flashing red signals at each of the stop signs at the 66th Avenue and 4th Street intersection. Officials will place warning signs informing motorists to slow down and stop at the stop signs.
Costs for the project at 4th Street were not immediately available.