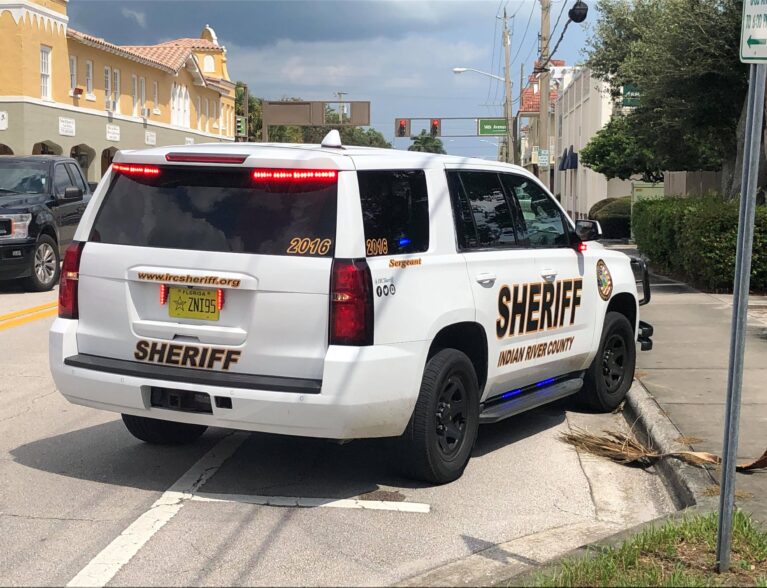 Update: Law enforcement officials gave an all clear about 3 p.m. Thursday after they determined a man seen carrying an AR-15 semi-automatic rifle near the courthouse was not a threat.
No injuries were reported, Indian River County sheriff's officials said.
"He walked from his nearby apartment to his truck carrying the gun in his hand," Vero Beach Police spokesperson Master Officer Darrell Rivers said. "He has a carry concealed weapons permit. He didn't point the gun at anyone. He wasn't threatening anyone. He committed no crime."
A motorist was driving when they saw the unidentified man walking with the gun behind the courthouse, 2000 16th Avenue, Vero Beach, Rivers said. The motorist then went in the courthouse and notified bailiff deputies.
"The citizen did the right thing," Rivers said, noting that alerting authorities in any case could potentially stop  possible active shooter scenarios such as the 2018 Marjory Stoneman Douglas High School shooting in Parkland. That mass shooting claimed 17 lives. "See something, say something."
Deputies and police were alerted to a possible active shooter behind the courthouse shortly before 2 p.m. The incident prompted the response of the sheriff's helicopters, K-9 units and several deputies and officers to search for the man.
Law enforcement officers found the man, spoke with him and checked his permit. The man was eventually allowed to leave, Rivers said.
Earlier story:
VERO BEACH — Police and deputies quickly gathered near the Indian River County Courthouse Thursday afternoon following reports of a man carrying a rifle.
Authorities asked motorists to avoid the area and to seek alternate routes.
Sheriff's officials described the Thursday afternoon incident as a disturbance. There were unconfirmed reports that a man was seen behind the courthouse carrying an AR-15 semi-automatic rifle.
Sheriff's officials could not immediately release further details.
The courthouse is located at 2000 16th Avenue in Vero Beach, north of 20th Street. There is heavy law enforcement presence near the building, sheriff's officials said.
Photos provided by Vero Beach Police Department and Nick Samuel