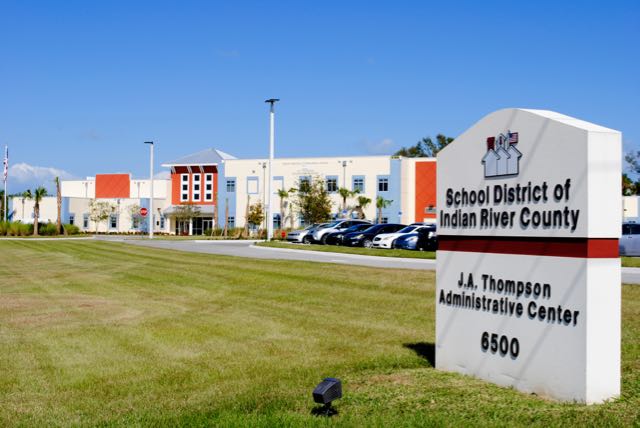 The School Board seemed poised to approve two K-5 English Language Arts curriculums for the 2021-2022 school year at its meeting Tuesday, in the hopes the one that hasn't triggered local pushback will soon win approval from the Florida Board of Education.
Several parents have spoken out against the K-5 curriculum published by Houghton Mifflin Harcourt of Boston as containing lessons they feel are politically motivated and inappropriate for young children.
Local political activist Susan Mehiel scheduled a "Save Our Students!" meeting at the Vero Beach Heritage Center on June 21 to encourage parents to attend the June 22 School Board meeting to speak out against the Houghton Mifflin curriculum.
"We need you to pack the house!" Mehiel said in a promotional email, calling for the School Board to hold off on a decision and/or select a different K-5 English Language Arts curriculum. 
"We've found subtle and not so subtle messaging about systemic racism, gender identity, our founders and politics," Mehiel said about the Houghton Mifflin curriculum.
School Superintendent David Moore and Assistant Superintendent of Curriculum & Instruction Richard Myhre have repeatedly assured Mehiel and other parents that educators are not trying to sneak a political agenda or inappropriate lessons into the district's 13 elementary schools.
Administrators and the School Board could circumvent the dispute by choosing a different curriculum, and they actually prefer the curriculum published by Amplify Education Inc., of Brooklyn, but it failed to win approval from the Florida Department of Education, Moore said.
Amplify Education's appeal is pending and it is uncertain whether the issues can be resolved by the School District's deadline for ordering a K-5 English Language Arts curriculum for the school year starting August 10.
School Board meetings in May and June have attracted crowds that overflowed from the meeting room into the lobby of School District headquarters with dozens of parents and political activists addressing the board for and against lessons seen as racially or politically sensitive.
School Board Chairman Brian Barefoot, who represents the barrier island, said he can understand the angst about the curriculum, but not the distrust for educators and board members.
"I understand the concerns, but I think they're over reading and overinterpreting," Barefoot said. "Sometimes I think they've got a little too much time on their hands and they're trying to find stuff that's not there."
If the Board approves both curriculums, it will have the option of using Amplify Education Inc. material, should the state allow it.