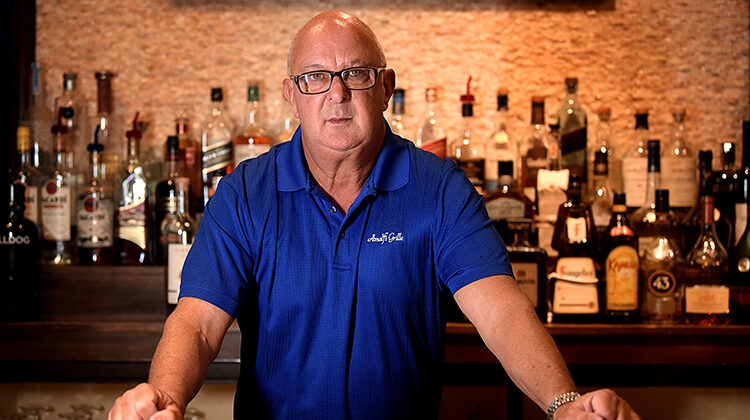 Diners enjoyed their "last meal" at the Amalfi Grille – one of Vero's top restaurants known for its chops, fresh seafood and oh-so-delicious desserts – on April 3.
Longtime customers, along with a few recent transplants who had discovered the elegant, yet intimate, dining establishment that has prided itself on creative Italian fare with a flair for more than 12 years, weren't aware that Saturday night would be the last time they sat down for their favorite Amalfi dishes.
But the following Tuesday morning, owner Bob Rose said to wife Pilar, 'I think I've had enough. I don't think I want to do it anymore.'
"It wasn't one thing. It was a combination of time and everything that's been going on," Rose told Vero Beach 32963, noting the difficulty getting product, finding qualified staff and the Amalfi Grille's lack of outdoor seating as just a few of the hurdles he faced during the pandemic.
Rose, who also owns Baja's Mexican Restaurant in Connecticut, said running both had just become too much. He and Pilar decided it was time to slow down a bit and enjoy life.
As the news trickled out and the phone began to ring, Rose fielded calls from longtime patrons saddened by the decision.
The only thing the well-wishers disagreed on was which menu item would be missed the most.
"The veal chop was a staple, but the hogfish piccata has by far always been the No. 1 selling item," said Rose. And, of course, there was the favorite of many – the Rhode Island calamari.
Rose opened the Amalfi Grille on New Year's Eve 2008 on Royal Palm Pointe. The restaurant quickly became a local favorite for anyone looking for innovative appetizers and delectable desserts. When the Amalfi relocated to its most recent location on Miracle Mile in November 2013, its popularity grew.
The secret to his success, besides being a proprietor who pays attention to detail and built a rapport with patrons, was found in "quality ingredients," Rose said. "We used phenomenal olive oil and European-blended butter. We used great ingredients, and we made everything to order. We didn't even have a steam table."
Dinner at Amalfi Grille was meant to be an experience, not just a meal.
And, of course, he couldn't have had such a long run without the good people behind him, he added, thanking Pilar "for her support and never-ending love"; son Ryan "for all his efforts"; and Jonathan Kerstein "for helping me through the past three years. I could not have done it without him."
While Rose says he will miss his favorite menu items – veal Milanese, parmesan Fra Diavolo and the banana cream pie mousse cake – what he will miss the most are the people.
"I've met so many great people over the years. They've been wonderful to us and so supportive. There was a lot of camaraderie with the staff."