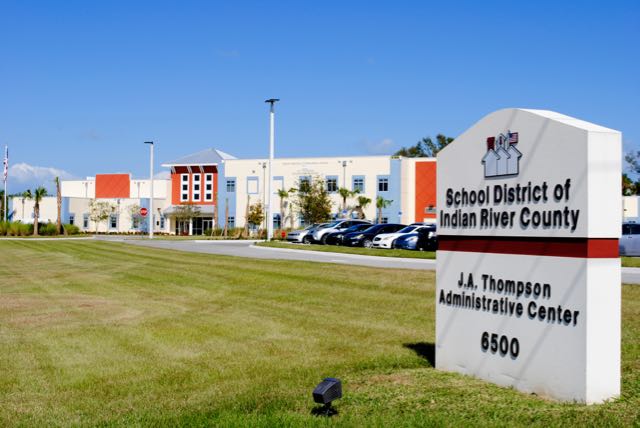 COVID-19 took an extended Spring Break from Indian River County public school campuses as the School District has not seen a single case of a student or staff member testing positive for the virus since March 18.
"There have not been any reported cases or case investigations impacting campuses since those reported on March 18," SDIRC spokeswoman Cristen Maddux said Monday.
By contrast, the Florida Department of Health reported more than 10 COVID-19 cases among the county's public school students and staff during the week from March 21 through March 27.
Ten students, a staff member and an unknown person tested positive for the virus between March 21 and March 27, the Health Department's April 2 report shows.
The difference between the District and Health Department counts is due to different reporting criteria and purposes, according to Deputy Schools Superintendent Scott Bass.
State and School District numbers differ because the District only issues press releases on the cases that impact school campuses, while Health Department reports include all cases involving students and staff members, Bass told Vero Beach 32963 last month – including students who get sick while studying at home, skipping school, traveling or elsewhere.
"Every case that the Health Department has come out to the schools and had to do contact tracing in the schools, and was a direct impact to the schools, we have reported," Bass said. "The discrepancy is everything else. The Health Department reports every single case."
The latest Health Department count includes four students and a staff member at Storm Grove Middle School, according to FDOH's weekly report summarizing COVID-19 cases in schools throughout the state.
Students enrolled at Dodgertown Elementary, Osceola Magnet, Oslo Middle, Sebastian Elementary, Treasure Coast Technical, Vero Beach Elementary and Vero Beach High schools also tested positive for the virus, the report shows. An unknown person connected to Sebastian Elementary was also diagnosed with COVID-19.
"This was the week of spring break and there were no case investigations completed that impacted campuses due to students and staff members being off campuses," Maddux explained.
There were also five cases of COVID-19 at three charter schools in Indian River County between March 21 and March 27, two students each at Indian River Charter High and Sebastian Charter Junior High and one staff member at Imagine at South Vero, the FDOH report shows.
But there were no COVID-19 cases at St. Edward's School or other private schools in Indian River County between March 21 and March 27, the report shows.
Overall, a total of 1,025 students, school staff members and others have tested positive for COVID-19 throughout Indian River County so far this school year, including 846 in public schools, 95 in charter schools and 84 in private schools, the Health Department report shows.
That includes 682 students, 49 staff members and 115 unknown people in 22 public schools; 77 students, 7 staff members and 11 unknown people in charter schools; and 66 students, 10 staff members and eight unknown people, the report shows.