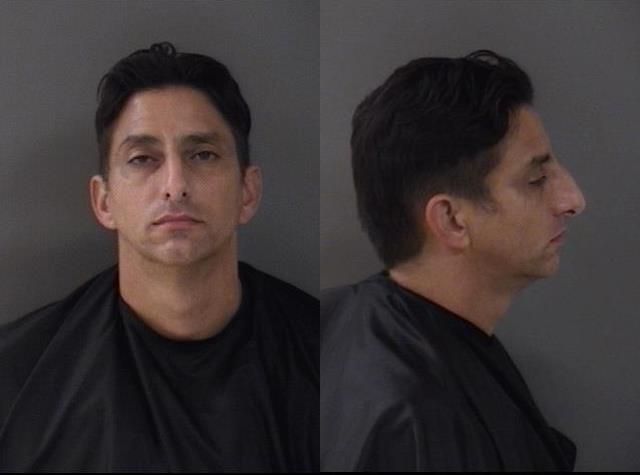 INDIAN RIVER COUNTY — A 46-year-old driver who deputies said intentionally crashed into a vehicle – causing heavy damage – after an argument over stimulus money, was jailed Monday.
The driver – identified as Nakia John Sorgie – told the other motorist, his friend, "I am going to kill you," reports show. The friend was not seriously hurt in the wreck.
Deputies arrested Sorgie, of Pine Arbor Lane, Vero Beach, on charges of aggravated assault with a deadly weapon, aggravated battery with a deadly weapon and criminal mischief. Sorgie was held Thursday at the Indian River County Jail on $30,000 bond.
Indian River County deputies responded to reports of a disturbance on Saturday in the 2200 block of 5th Court Southeast. Deputies said Sorgie and his friend had gotten into a dispute a week prior over stimulus money.
Sorgie spotted his friend leaving a house on Saturday and get into a vehicle. Sorgie followed the vehicle to an area near 5th Court Southeast, reports show.
Deputies said Sorgie accelerated his vehicle rapidly, ran a stop sign and slammed into his friend's vehicle. Sorgie then got out of his own vehicle while holding a pipe-like object.
Sorgie struck his friend's vehicle with the object and shattered the window, leaving $1,000 in damages, reports show. The friend moved to the passenger seat and ran from the automobile.
Sorgie got back in his vehicle and drove off after he noticed a neighbor saw the altercation, reports show. Deputies found and detained Sorgie on Monday at a residence on 14th Avenue.
Sorgie was booked into the county jail. Sorgie has an arraignment at 8:45 a.m. May 21, court records show.