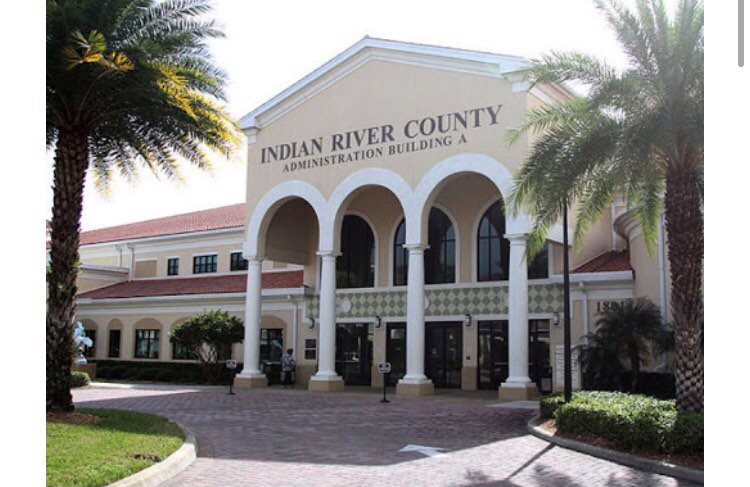 More than 40,000 Indian River County residents have received at least one COVID-19 vaccination–about one-quarter of the population–since the county began giving shots at the fairgrounds in late December, according to county administrator Jason Brown.  Brown said of those who have had shots, more than 35,400 are people 65 and older, which is about 67 percent of our senior population.
Brown said the local vaccination rate outpaces the state which has administered shots to some three million Floridians, or about 14 percent of the total population.  
"We are performing at the front of the pack," Brown told county commissioners Tuesday.
He said more than 15,000 are registered on the county's waitlist for vaccine appointments, with more than 6,100 either already provided or scheduled.  Some 5,400 remain unscheduled, and another 3,500 indicated they are not interested–probably because they got shots at Publix or elsewhere.
"We are digging down to where most of the people on the list have received an opportunity for an appointment," Brown said.
He said that with Gov. Ron DeSantis' new executive order taking effect on Wednesday to vaccinate school employees 50 and older, as well as police officers and firefighters 50 and older and patients whose doctors deem them extremely vulnerable to COVID, the county has already set up a clinic for public safety personnel on Thursday and for school employees this weekend.
And Brown said the county is looking forward to receiving even more doses now that the Johnson and Johnson one-shot vaccine has received federal approval.  Currently the county administers the Pfizer vaccine, while other outlets give the Moderna–both of which require two doses weeks apart.
"I think the pace is going to pick up from here with the third vaccine," Brown said.  "In the next couple of months, we'll be dealing with more supply and encouraging folks to come get the vaccine."
He added there are no problems with adding new groups to the county's Everbridge waitlist system.