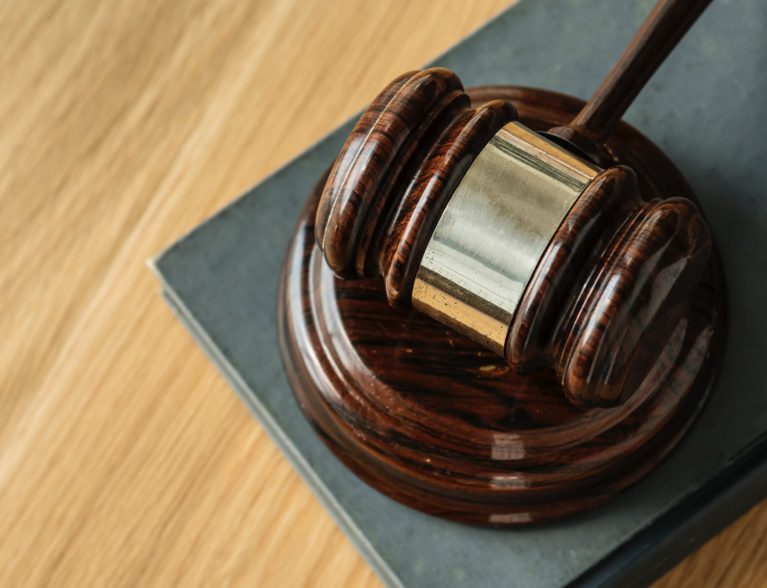 Nineteenth Judicial Circuit Judge Janet Croom didn't mince words last week when she dismissed an anti-mask lawsuit filed against the Indian River County School Board by a small group of parents.
Judge Croom dismissed the lawsuit with prejudice on Feb. 9 on the grounds the School Board had the unquestioned authority to require students to wear face masks in school to reduce the spread of the virus.
Croom ruled the Indian River County parents had no case and "cannot allege any additional set of facts or circumstances that would entitle them to relief."
Four days after her ruling, the Centers for Disease Control and Prevention issued a new K-12 School Operational Strategy for the COVID-19 pandemic that calls for "consistent and correct use of face masks by all students, teachers and staff to prevent SARS-CoV-2 transmission through respiratory droplets."
That Strategy report came two weeks after a review of hundreds of studies on mask effectiveness published by the National Academy of Sciences. After looking at all the evidence, the authors of the review stated, "We recommend that public officials and governments strongly encourage the use of widespread face masks in public, including the use of appropriate regulation," adding that, "Public mask wearing is most effective at reducing spread of the virus when compliance is high."
Despite the judge's ruling and extensive scientific evidence that masks slow the spread of infection, two of the four parents who filed the lawsuit vowed to continue fighting to overturn the school mask mandate. 
Parents Jennifer Pippin, Nicole Campanelli, Alexandra Nobregas and Sandy Campiglia filed suit in state Circuit Court on Oct. 28 claiming the mandatory face mask policy violated their right to determine their children's medical treatment, among other issues.
After Croom issued her ruling, Pippin and Campanelli told the School Board they would continue advocating against the mandatory face mask policy in the public schools.
"This is not my first time here and certainly won't be my last," Pippin said during the board's 5 p.m. business meeting last Tuesday. "Yes, we did lose our case today, but this is just a minor bump in the road because parental rights will never stop. Us fighting for our children will never stop."
Pippin and Campanelli questioned the benefits of wearing face masks to slow the spread of COVID-19 and the motives of the government officials who want to require facial coverings in public places.
"You need to have an end game for our children and for us because we don't know the long-term effects of this [mask wearing]," Pippin told the School Board. "We have never seen this [practice] before and we're already seeing the short-term effects."
Nicole Campanelli described the face masking requirement in schools as part of a "global experiment on this generation of children" and said her son only wears a facial covering at school.
"I guess our children should be prepared to wear a muzzle for the rest of their schooling," Campanelli said. "Because, as long as you can invent a good rationale, this board is empowered to do whatever they want with no regard for parental rights."
Judge Croom's order was similar to a ruling handed down Dec. 15 by a judge in the 13th Circuit Court in Tampa in a lawsuit several parents filed against the Hillsborough County School Board.
"Several other Florida courts have rejected the argument that a face covering requirement infringes on the right to determine medical treatment, and the court finds those ruling persuasive," Croom wrote in her order. "The [School Board's] mask policy is valid and constitutional as a matter of law."
Croom said the School Board's mandatory face mask policy passed constitutional muster because it furthered the valid government objective of curtailing the transmission of COVID-19.
"The defendant School Board has inherent authority to enact policies and procedures necessary to protect the health, safety and welfare of students," Croom wrote.
"The court finds as a matter of law that the [School Board's] face covering policy bears a real or substantial relation to the public health crisis caused by the COVID-19 pandemic," Croom wrote. "Further, the policy is not discriminatory, arbitrary or oppressive."
Pippin said the parents are considering filing an appeal.