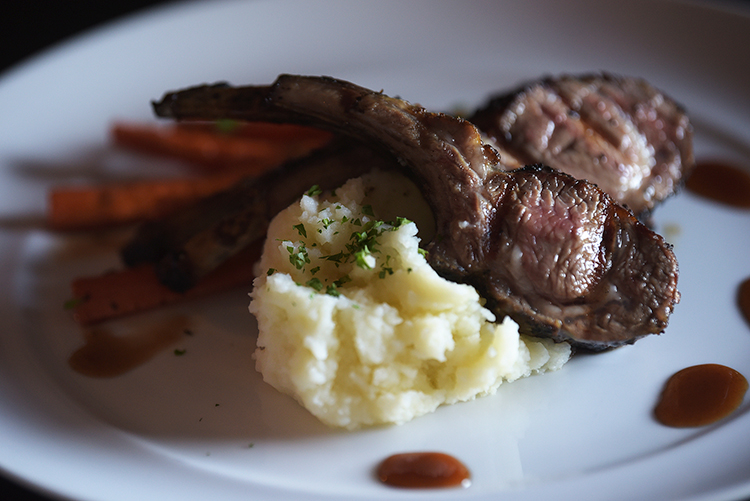 Last week, local gourmands traveling down 14th Avenue experienced a sense of déjà vu as scents reminiscent of Blue Star Brasserie's specialty dishes wafted through the air.
It turns out their minds weren't playing tricks on them – the stars aligned, and Blue Star is back orbiting in the Vero Beach restaurant scene – open for business.
Last May, Blue Star Chef-Owner Kitty Wagner decided to shutter the restaurant in the wake of the pandemic, saying that the two-month, coronavirus-related shutdown had given her time to realize she wanted to explore what else life had to offer.
The pandemic stymied her plan to go on a walkabout of sorts. Instead, she stayed in Vero Beach, toyed with other career interests and read every cookbook she owns, only to realize that she was exactly where she wanted to be doing what she loved.
When the building owner on 14th Avenue, where Blue Star last resided, reached out to Wagner in December and asked to meet with her so they could figure out how to get her back in the kitchen, she knew it was meant to be.
Refreshed from her hiatus, Wagner promises that the only thing that has changed is Blue Star's phone number. Most of the waitstaff has returned, so familiar faces will be serving bistro-style favorites in the same fine-dining fashion.
As news filtered out about the restaurant's re-opening, Wagner shared that she's already getting requests for such old favorites as the Seared Chinese 5-Spiced Duck Breast, the Dijon and herb-crusted Anderson Farm Lamb Rib Double Chop, and the Seared Jumbo Diver Sea Scallops.
She says she'll be taking her cues from the market and will adjust based on patron feedback. The menu won't change too much, but Wagner cautions patrons to keep their eyes and minds open to a few new additions.
Wagner has had an impressive career as a chef. She first came to Vero Beach to accept a position as a sous chef at the Windsor Club. From there, she spent some time as the executive chef at the Boca Bay Pass Club in Boca Grande before returning to Vero Beach for, with the exception of The Undertow, what one might call her blue phase – with first the Blue Starfish and later the Blue Star Wine Bar, Blue Star Bourbon Bar and Southern Kitchen. And finally the last and returning iteration – the Blue Star Brasserie.
With the coronavirus vaccine's rollout still in its infancy, Wagner shared that they have spaced out the tables, staff will be wearing masks, and they've stepped up cleaning protocols based on Health Department and Centers for Disease Control and Prevention guidelines. As an added measure to ensure the safety of customers, Blue Star employees are required to put their masks on before entering the building and have their temperatures checked upon arrival.
"It was magical," said Wagner of opening night. "The kitchen was humming along. We had a great time together. It was familiar and comfortable."
Blue Star Brasserie is open for dinner Tuesday through Saturday and Valentine's Day. For reservations, call their new number 772-226-5932.