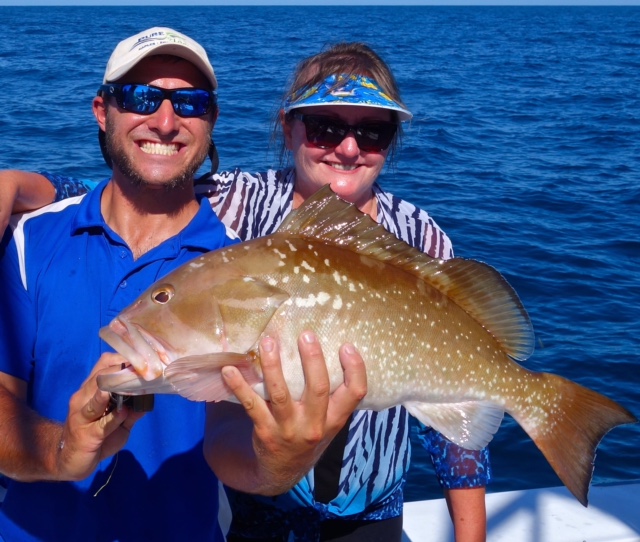 Attention: recreational anglers on our coast. Some new and recurring rules for recreational fisheries will take effect Jan. 1 in Atlantic waters covering several species of shallow-water grouper, as well as spotted sea trout and snook, according to the Florida Fish and Wildlife Conservation Commission.
Atlantic state and federal waters will be closed to recreational and commercial fishing for gag; black; red; yellowmouth; and yellowfin grouper; scamp, red hind, rock hind; coney; and graysby.  The grouper closure will end April 30, with harvest resuming May 1.
Spotted sea trout will re-open for recreational harvest Jan. 1 on our coast with a two-fish per person bag limit.  The fishery closed Nov. 1.
The recreational harvest of snook, which closed Dec. 15 in all Atlantic waters, will re-open Jan. 31. The bag limit is one fish per person.
And this reminder: as of Jan. 1, anglers fishing from boats for snapper and grouper using hook-and-line gear with natural baits in Atlantic state and federal waters south of Sebastian Inlet must use non-stainless-steel hooks. The measure was adopted to enhance conservation of important reef fish species by requiring hooks that degrade more quickly than stainless steel.